Dr Charlie Thompson on building a practice with his wife
Husband-and-wife dental team Dr Charlie Thompson and Dr Caroline Bowman built a practice together in country New South Wales.

  8 minutes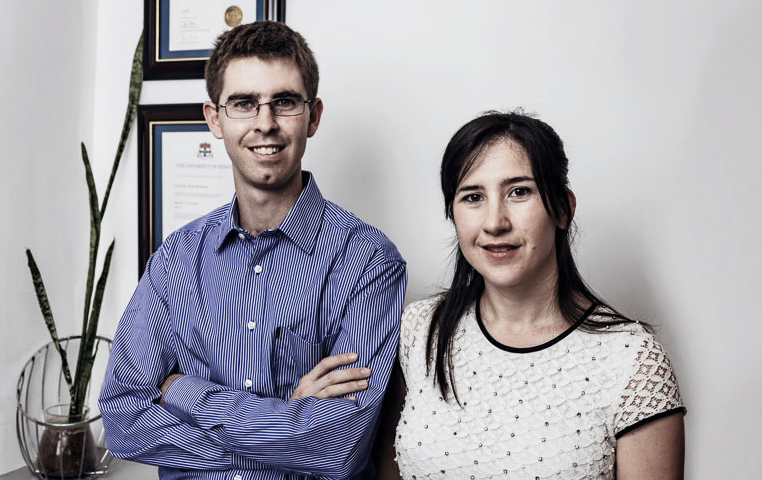 When Dr Charlie Thompson and Dr Caroline Bowman arrived in Cobar from Sydney in 2014, they planned to stay in the remote New South Wales mining town for two years. The husband-and-wife team had both landed jobs at the local dental practice, and saw it as a good opportunity to build their experience while enjoying the convenience of working together.
Around five years later, the couple say they're staying put. They've purchased a house in the town and, in 2018, seized the opportunity to buy the practice they had been working in.
"I was in my final year at Sydney University when I received the job offer, and when we found out there was an opportunity for Caroline too it felt like the right move," says Dr Thompson. "We both grew up in country New South Wales so it was not a huge leap for us."
 "We had a pre-existing relationship with Charlie and Caroline, so we were very comfortable to extend a home loan to them," says BOQ Specialist's Thomas Wald. "When the opportunity came up for them to purchase the dental practice they were working in, we were there to help."
Learning to lead
While the couple were familiar with country living, the real challenge was juggling their full plate of work.
"The practice principal was actually based in Sydney, and as we were the only two dentists working there, we found ourselves basically managing the practice," says Dr Thompson. "Needless to say, it was a pretty steep learning curve for us."
However, the challenge wasn't too steep for the enthusiastic young graduates, and in 2018 they decided to approach the practice owner with an offer to buy the business.
"We were enjoying managing the practice, but there were some things we wanted to do our own way," explains Dr Thompson. "Some equipment was outdated and we felt the practice needed a redesign and renovation."
The owner accepted their offer to purchase the practice and, with financial assistance from BOQ Specialist, the young dentists set to work modernising the practice. That meant the purchase of two new dental chairs, along with some changes to the layout of the practice and a new brand identity.
"BOQ Specialist were very supportive of our plans. They understand our profession more than other banks—especially how important good equipment is to the success of a dental practice," says Dr Thompson.
"We also changed the floor plan to improve the workflow, by relocating the sterilisation room from the end of the hallway to in-between the two surgery rooms. Plus we have rebranded the practice to Thompson Family Dental."
Putting patients first
With the rebrand complete, the dentists set about getting the word out around town through the local newspaper and radio station. As the only dental practice in town, they don't have any immediate competitors. While that may be music to the ears of city dentists, Dr Thompson says country dentists face a different, but no less significant challenge when it comes to attracting patients.
"The drought has hit Cobar very hard," he explains. "In uncertain times, people tend to hold onto their money, and often that means they neglect their dental health. So the challenge for us is to educate patients that maintaining good oral health is important to their overall health and wellbeing."
Dr Thompson says the dual pressures of low fluoride exposure and poor access to fresh food is creating a dental health crisis in rural Australia and country dentists are feeling the pinch.
"In Cobar, the water quality in not fantastic. The town's filtration plant was built in the 1950s and designed to provide water for a thousand people. But the town is now home to three-and-a-half thousand, so that means the water has a heavy chlorine taste. As a result, many people prefer rainwater or store-bought water, which has no fluoride.
"Add to that the lack of regular access to fresh food in town, and people have no choice but to rely on junk food. That's not only contributing to problems like diabetes and heart disease, but is also having a huge impact on dental health. So our challenge is to convince people that coming in for regular check-ups makes financial sense. Two check-ups a year can save you many thousands later on in more complex treatments."
Dealing with the drought
Patient education is not the only challenge that Thompson Family Dental faces. Dr Thompson also says that if it doesn't rain in Cobar by December, the town's water supply will come under serious threat.
"That could certainly lead to people leaving town, which would be disastrous for small businesses in Cobar—including ours," he says. "We can't ignore that threat, and
BOQ Specialist have connected us with a business interruption insurance provider. This has given us peace of mind in what are pretty concerning times, and we really thank BOQ Specialist for that. I do believe that they understand the challenges country dentists face, and we're really happy to have them behind us."
Despite the challenges, Dr Thompson says getting the opportunity to work closely with his partner makes it all worthwhile.
"Most people don't get to actually see their spouse until the end of the work day, so we feel fortunate to be working so closely together. We're very much equal partners in the business, and nine times out of 10 we have the same idea on things."
So what happens when they disagree?
"We haven't had any major snags yet," says Dr Thompson. "We have employed a fantastic practice manager so it helps that Caroline and I can focus on treating patients and leave a lot of the day-to-day management duties to someone we really trust."
Thinking about starting or growing your practice? Click on the link to find out more about our tailored financial solutions for setting up a practice. Or ready to take the next step? Contact us to find out how we can tailor a practice finance solution for you, or call us on 1300 160 160.
Subscribe to Best Practice
Our bi-annual magazine which features case studies from our clients and gives you first hand examples of how we can help you to grow your business.