Dr Lynette Wallace on building her practice from the ground up
Based in the NSW Southern Highlands, Dr Lynette Wallace has built her practice from the ground up with the support from us.

  5 minutes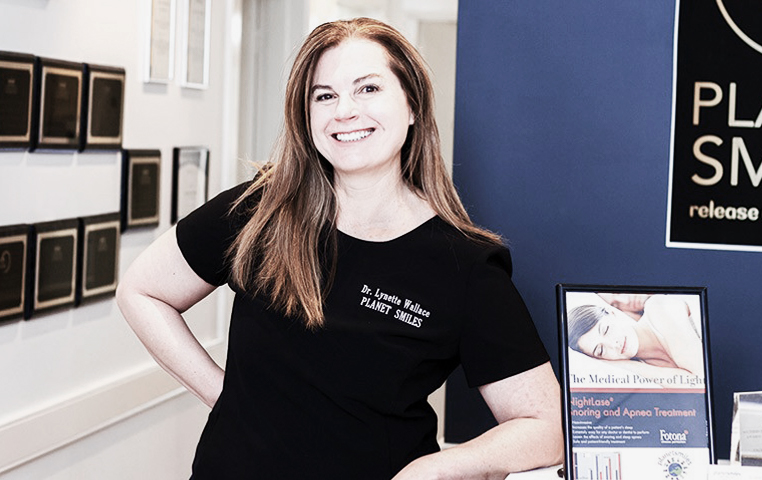 Now in its tenth year, Dr Lynette Wallace's Planet Smiles dental practice in the NSW town of Bowral is highly recommended by locals. Owned and operated by Dr Wallace, the clinic provides clients with orthodontics, airway centred treatments and splints along with general dental services.
After graduating as a dentist in the mid 90s, Dr Wallace built her skills working in other practices before launching Planet Smiles on her own in 2009. She has built her business steadily over a 10-year period by keeping a tight-knit team and going above and beyond to support her community, even working after hours when needed.
For this focused business owner, success has come down to having a growth mindset, consistently upskilling and always seeking opportunities to take the next step, both professionally and in terms of building wealth.
Getting started
As a single mother to three children when she opened her practice, Dr Wallace had a great deal on her plate. 
"I found premises in Bowral which needed to be kitted out. This included upgrading the waiting room, setting up all the computers, purchasing X-ray equipment and replacing the filing cabinets. The carpet needed upgrading and everything had to be painted. Then we needed cabinetry and I had to pay staff from day one," Dr Wallace says.
While she was experienced and qualified as a dentist, Dr Wallace learnt very little about setting up a business when completing her degree. Despite having over 10 years of industry experience, being a single parent was a roadblock for some banks who reviewed her situation. "I had finance for my house but there were banks who wouldn't come to the party on a business loan because I was a single parent. I had to find a lender who would work with me."
Building a future
Along with focusing on helping her patients have healthy teeth and smiles, Dr Wallace is always seeking to discover ways she can grow her wealth and create a secure future. 
With dentistry being her main area of expertise, Dr Wallace is happy to turn to other professionals as a sounding board. "My accountant and my BOQ Specialist consultant Mercedes Torres help me to understand things like interest rates and figure out how to restructure loan repayments so I'm getting better value."
Since opening and establishing Planet Smiles, Dr Wallace has also been able to add two Canberra investment properties to her portfolio. "I reached a point where I needed to offset the tax I was paying but my practice had enough equipment. I reached out for advice to discover the different options available and come up with a good strategy."
Education is key
Filling in the gaps in her knowledge as a business owner has been essential for Dr Wallace and she recommends anyone thinking of going down a similar path do the same. "It helps to have a dedicated lending specialist who will make your life easier and show you how far you can take your ideas."
"Having someone who has similar clients on your side makes a huge difference. It's all about what can currently be done, not what was happening 10 years ago. Mercedes and BOQ Specialist are across the whole process and I can't fault them."
A planet of smiles
The future is promising for Dr Wallace as she begins to investigate how much further she can strengthen her practice. "I enjoy seeing people of all ages and their families, and being able to deliver services such as whitening, orthodontics and splints," she says. With plans in the pipeline to purchase premises for Planet Smiles, Dr Wallace is on track to continue promoting better health across the local community.
Thinking about starting or growing your practice? Click on the link to find out more about our tailored financial solutions for setting up a practice. Or ready to take the next step? Contact us to find out how we can tailor a practice finance solution for you, or call us on 1300 160 160.
Subscribe to Best Practice
Our bi-annual magazine which features case studies from our clients and gives you first hand examples of how we can help you to grow your business.