Dr Naomi Hollander's moving on
The process of starting and building her dental practices is what most defines Dr Naomi Hollander's career.

  3 minutes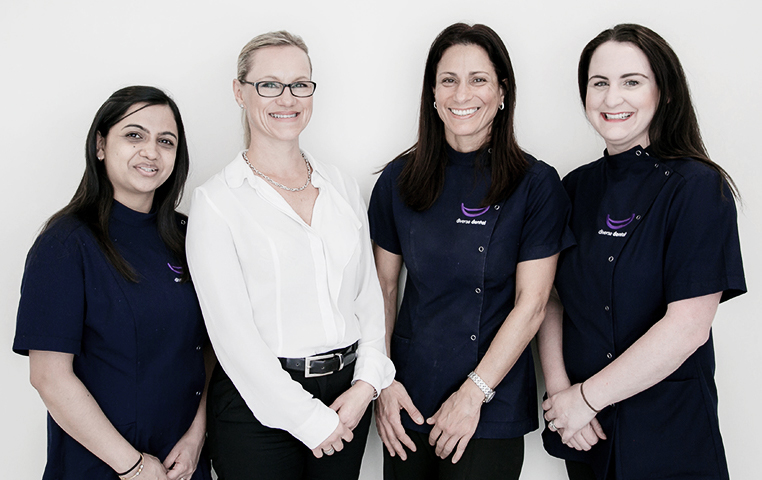 By the time she was starting her fourth dental practice, Diverse Dental in Koo Wee Rup, Victoria, Dr Naomi Hollander could safely assume she knew what to do. She knew the community she was buying into. She knew the construction guys who would build it. She knew how to negotiate a change of zoning with the local council. But she didn't know the bank would knock back her loan application.
"I had been with one of the big four banks my entire career," she says. "But when it came to building this practice, the bank rejected my loan application. I think it was due to all the regulations surrounding lending money after the global financial crisis. There were far too many rules, like needing to have a certain percentage of the loan that was variable and so on. I just wasn't able to borrow from them, so I looked elsewhere."
Dr Hollander found this very frustrating because there was plenty of work in Koo Wee Rup. A small but growing town an hour southeast of Melbourne's CBD, it services a community of local dairy and asparagus farmers. "I really like it," she says. "The people are mainly middle-aged, low-to-middle income earners, although there are some farmers who are quite affluent The population is about 6000 now and it's definitely growing. They're very down-to-earth, easy-to-get along with patients. I like that I have a good relationship with them and it is more than just looking after their teeth."
A wealth of experience
The process of starting and building practices defines most of Dr Hollander's career. After graduating from Melbourne University in 1989, she completed a hospital internship with the specific aim of improving her skills in surgery.
"I did that for about a year and a half and then went travelling," she adds. "Pretty much when I got back, I decided to set up my own practice. It was a small practice in Ferntree Gully, and after I sold it I went to Naree and from there on to building my own practice in Pakenham. It was a big project."
All the while she continued building her skills, pursuing courses in surgery, implants and orthodontics. "I can offer a lot of different types of treatments now. We do a lot of oral surgery, a lot of wisdom teeth. I've also been operating at Saint John of God, which is the private hospital in Berwick, for over 20 years."
She ended up in Koo Wee (as she affectionately calls it) after leaving a practice she had built in Pakenham. She had sold that to a corporate group four years earlier and worked through her time to fulfil her contract. "After that I thought I might try and venture out again, and under the terms of the contract I had to be 15kms away," she says. "Koo Wee was the nearest township that was still growing and had a need for dentists, because there was only one dentist there."
She hopped in the car and started driving around. She was on the lookout for a block of land that was on a corner, on the main street of town, and not too far from the shops. That was the location-recipe she had followed at her previous practice, and it had served her well. Sure enough, she quickly spotted the perfect piece of land.
"I approached the owners," she recalls. "The land wasn't for sale, but neither was the land at Pakenham." The land in Koo Wee was zoned residential, but that didn't faze Dr Hollander either. "It did take us a while to go through council to change the zoning to mixed zone," she says. "But it wasn't too hard because there's a need for medical services in the area. We were also able to justify it because there was a kindergarten and a church across the road from us, so it already wasn't purely residential. We got the permit pretty easily."
She intended to use specialist dental builders Medifit for the project, who she knew from her previous clinic in Pakenham. Really, the only issue she faced was the money.
BOQ Specialist to the rescue
After being knocked back by the larger bank, Dr Hollander turned to BOQ Specialist. "I don't know what I'd do if they didn't lend me the money. They were fantastic. The service is just unbelievably good. They always responded to my emails, always answered my calls or returned them, and they always got back to me when they said they'd get back to me. And they know their stuff."
According to BOQ Specialist's Melinda Goddard, not every bank would understand Dr Hollander's vision for her new practice in Koo Wee Rup. "A large, two-storey niche medical building in a small town can be seen as quite a risk," she says. "There was nothing else like it in the area.
"We had faith in her vision, but it was a big property to support just on her own," she says. "And although she has a plan to find a tenant for some of the space, she didn't have anyone locked down."
With the construction of Hollander House, as the new practice is called, Dr Hollander was well-placed to see business grow. "We do lots of braces, and lots of cosmetic work," she says. "I'm actually surprised how much cosmetic work I do in Koo Wee Rup, which is really rewarding. Lots of veneers and crowns, which surprised me at the start. And lots of orthodontics, which is good, because the closest specialist is in Berwick or Dandenong, which are not that close by. We've also had around 500 or 600 patients follow me from Pakenham. So really, we're very well placed for everyone." 
Thinking about starting or growing your practice? Click on the link to find out more about our tailored financial solutions for setting up a practice. Or ready to take the next step? Contact us to find out how we can tailor a practice finance solution for you, or call us on 1300 160 160.
Subscribe to Best Practice
Our bi-annual magazine which features case studies from our clients and gives you first hand examples of how we can help you to grow your business.