Starting three practices globally
It's daunting to start up a practice for the first time, but Noori Al-Musawi and Ann Al-Ali have started three practices in three different countries.

  5.5 minutes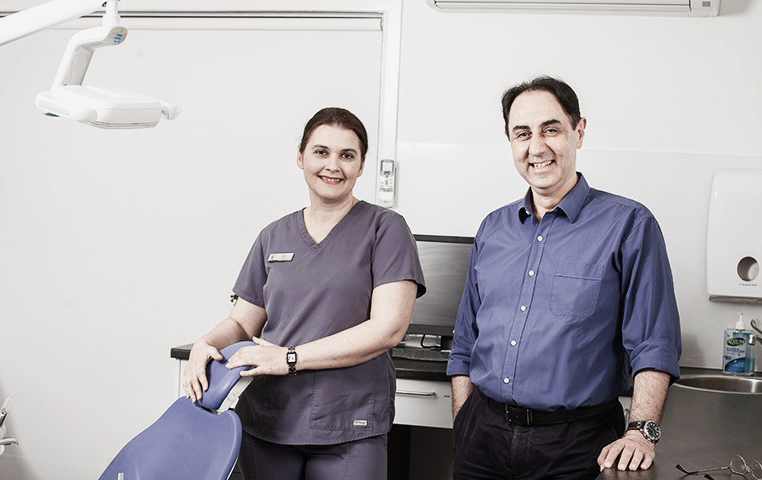 Dr Noori Al-Musawi and Dr Ann Al-Ali were both born and raised in Iraq, to highly academic families. Dr Al-Ali comes from a large family of engineers and doctors, and her mum was a school principal, while Dr Al-Musawi's father was a famous forensic medical specialist in their home country. The couple shared an interest in dentistry and fell in love at college in the 1990s. "We both loved dentistry from the first year of study and graduated with honours," says Dr Al-Ali. "He was a clinical instructor when I was a fifth-year dental student."
"I graduated from the University of Baghdad in 1992 and opened my first practice in 1995," says Dr Al-Musawi, who has a master's degree in periodontics and a PhD in oral pathology, while Dr Al-Ali is a maxillofacial surgeon. Dr Al-Ali also has a postgraduate diploma in implant dentistry from Sydney University.
Turmoil at home
Between them, they have a staggering half-century of dental experience— Dr Al-Musawi has been in the profession for 27 years, and Dr Al-Ali 24—and have supported each other through the challenges life has thrown at them over that time; including several periods of civil unrest, economic blockade and three wars. Dr Al-Musawi says that many of his friends and relatives have been killed over the many years of conflict.
When Dr Al-Musawi and Dr Al-Ali had their children in the early 2000s, they realised the situation in their homeland, where they had run their own practice for 10 years, was too unstable for their young family. "When my son was four years old, he started asking me why these things were happening—why we didn't have electricity most of the time," recalls Dr Al-Musawi. "This was the trigger for me to decide to leave my home country—because I wanted my son to grow up in a safe and peaceful environment."
Moving on
In 2005, Dr Al-Musawi and Dr Al-Ali moved their family to Dubai, where they lived for eight years. "Dubai is a very hot country compared to Australia," says Dr Al-Musawi. "People in Dubai don't visit the dentist regularly; they only go there when they have toothaches or if they seek cosmetic dentistry." The couple always saw Dubai as a temporary place to live; it didn't feel like home to them.
In 2012 the family settled in the city of Geelong, a regional seaside town just west of Melbourne, after they earned their Australian Dental College qualifications. Not long after they relocated, they joined the Australian Dental Association and through it they met Trevor Knowles from BOQ Specialist, who has helped them over the years with car finance, transactional banking, a home loan and their practice financing needs.
"Without the support of BOQ Specialist there is no way we could have achieved our dream and we really appreciate their help," says Dr Al-Musawi. "After the long-term relationship with BOQ Specialist we consider Trevor a trusted friend not just a banker."
Passion project
"Geelong from our view is the most beautiful city in the world and the people are genuinely kind and friendly," says Dr Al-Musawi. "Ann and I hope that by joining our efforts together, we can make this dream come true." That dream—their practice—opened in May 2019.
The couple miss their family and friends who are located all around the world, including some who are still in Iraq, but have no regrets about taking the decision to move.
"My advice to any dentist who wants to start again is that it's never too late—you can achieve your dreams eventually," Dr Al-Musawi says. "The love Ann and I have towards each other and our kids has been a constant source of strength on our long journey through three different countries. Our passion for dentistry played a big role as well."
Thinking about starting or growing your practice? Click on the link to find out more about our tailored financial solutions for setting up a practice. Or ready to take the next step? Contact us to find out how we can tailor a practice finance solution for you, or call us on 1300 160 160.
Subscribe to Best Practice
Our bi-annual magazine which features case studies from our clients and gives you first hand examples of how we can help you to grow your business.