The benefits of running your own specialist dental practice
Dr Pantea Motearefi wanted to start her own specialist dental practice so she could offer the very finest care, and the very latest technology, to patients.

  4.5 minutes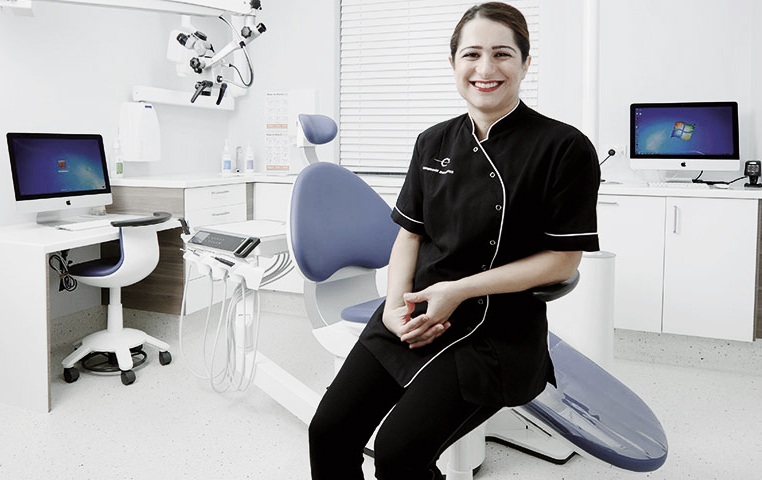 Ever since she earned her endodontics specialisation Dr Pantea Motearefi knew that she wanted to manage her own practice. She had worked as an associate, but always had a feeling she'd like to do things differently. If she ran her own clinic she could be uncompromising in her approach to her work and dedication to patient comfort. One year ago she was able to make that wish a reality.
Having studied in Perth and working in Wellington and Brisbane, Dr Motearefi returned to Perth to earn her Doctorate of Clinical Dentistry in Endodontics. Being a perfectionist with great attention to detail, endodontics suited her well.
Finding the perfect property for a practice
With the specialisation under her belt, Dr Motearefi and her husband (currently in his final year as a trainee maxillofacial surgeon) searched for a commercial building that offered the room to expand should her practice grow, or should the pair decide to join forces in business. Soon they found what they were after in Perth's West Leederville.
"I actually started with another financial institution. However, they weren't available when I needed them to be as I work long hours nor were they up-front about all of the fees and other costs," Dr Motearefi says. "Then I decided to contact BOQ Specialist…[my specialist] was friendly, helpful and came to see me when it suited me. We felt as if we were his only clients because of the way he treated us and made us feel. We switched everything over to BOQ Specialist and never looked back."
Dr Motearefi was able to finance the property, its fit-out and a car loan through BOQ Specialist, which meant she was able to start the business she had been imagining for several years.
The juggling act
It's reasonable to assume that the launch and management of the business, while also bringing up two young children (now aged two and six), would be extremely difficult. However, Dr Motearefi says her experience has been positive.
Being in control of the business's location means Dr Motearefi has been able to ensure her work is close to her home. And although she makes sure she is always available to look after emergency patients, having control over her own hours means she can block out time to attend events, such as school presentations or special assemblies, with her children. 
Over the last 12 months, Dr Motearefi says she has received a great deal of encouraging feedback from patients and from referring dentists. "We try to make the environment homely and not so threatening," she says. "Patients tell us they feel very comfortable here. All of the feedback has been positive."
The future of the business
The future for this young business looks bright, with one room soon to expand into two as word spreads and demand increases.
"I have been fortunate in that I had a very good bunch of people who I worked with in setting up the practice," she says. "I would like to develop the practice into more multi-disciplinary work with other dental specialists. But at this point in time I am very happy with the way things are."
Thinking about starting a practice? Click on the link to find out more about our tailored financial solutions for setting up a practice. Ready to take the next step? Contact us to find out how we can tailor a practice finance solution for you, or call us on 1300 160 160.
Subscribe to Best Practice
Our bi-annual magazine which features case studies from our clients and gives you first hand examples of how we can help you to grow your business.