Personal banking kept all in the family
Having joined her family's dental practice, Dr Rebecca McDermott followed suit in talking to a BOQ Specialist consultant for her personal banking.

  4 minutes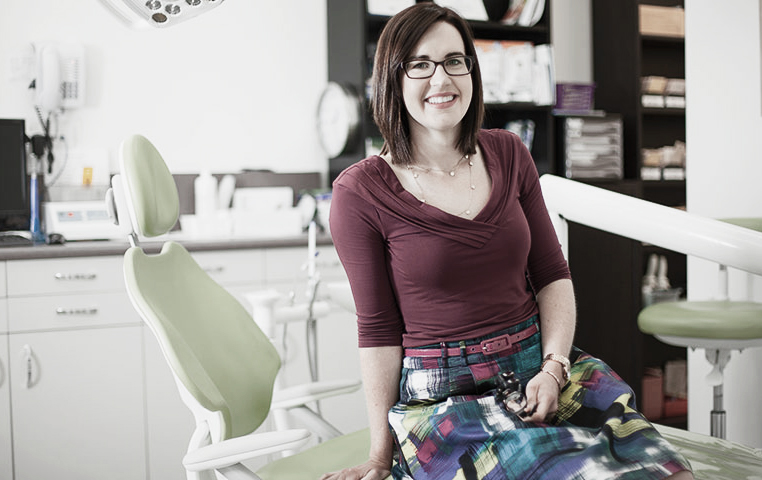 With her father, a dentist, and her mother, a dental therapist, running the practice that they have owned together since 1986, you might surmise that Dr Rebecca McDermott was destined to fall into the profession.
Like her brother and sister—now a paramedic and physiotherapist, respectively—Dr McDermott initially sought a career outside of dentistry, studying a dual degree in commerce and law.
She realised, however, her passion was "building rapport with patients, providing them with healthcare and helping to improve their quality of life", and as such, switched to dental science at the University of Queensland, where she graduated with Honours at the close of last year. 
Joining the family dental practice
The best part, says Dr McDermott, is that she has never looked back. "I really enjoy seeing my patients routinely and hearing about their lives." A particular passion is for treating children, where she's able to impress upon them a different experience of the much-feared dentist's chair. "I like giving children a positive experience at the dentist—making it enjoyable so they have a good foundation for the rest of their lives."
While Dr McDermott has only recently started at Chermside Family Dental practice on the north side of Brisbane, she is well known to patients for her work there as a dental assistant for the four years prior. During that time, she observed her parents' ongoing relationship with BOQ Specialist consultant Michael Foley, and became familiar with him at events while still a student. When it came time to look at her own financial management, Dr McDermott felt comfortable in the hands of the banking service.  
Personal banking solutions for students
"I had met a BOQ Specialist consultant when he was involved in the graduate program [which offers banking packages designed specifically for final year medical, dental and veterinary students], so I didn't have any qualms in speaking to him," she explains. "My parents have always appreciated the rapport they have with Michael—where nothing is a problem—and it's the same for me. I know who I'm dealing with—it's not just a person at the bank, but someone that knows me and how to help me, particularly because they know and understand dentistry."
The BOQ Specialist solution
Dr McDermott first encountered BOQ Specialist when she entered into their 2014 graduate competition and won an Apple MacBook laptop as part of a larger assortment of items. "My laptop was on its last legs, so it was a really nice thing to win."
BOQ Specialist has become a trusted name in her family with not only her parents using it. "I suggested BOQ Specialist to my partner [when buying a new car] because I knew they'd be reasonable. And when my sister went to East Timor with university, it was no trouble with them helping her out with toys for the kids."
Subscribe to Best Practice
Our bi-annual magazine which features case studies from our clients and gives you first hand examples of how we can help you to grow your business.