Dr Sarah Dan's average day at work is a juggling act
Practising orthodontics across two states, overseeing a major practice refit and writing a book is all in a day's work for Dr Sarah Dan.

  7.5 minutes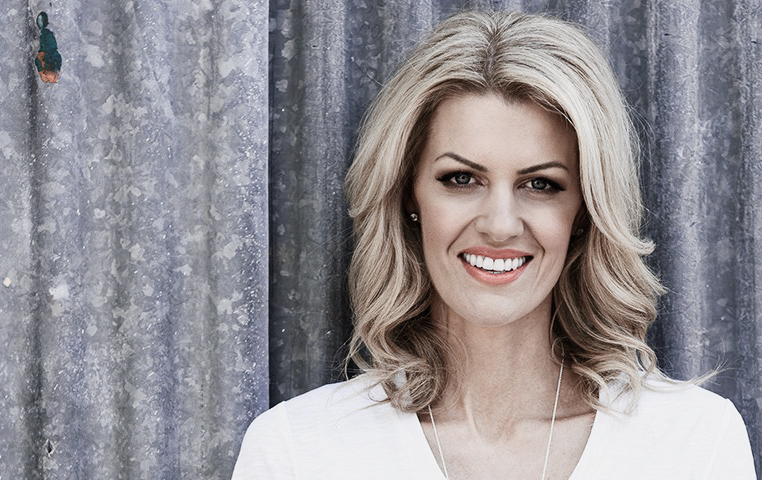 Dr Sarah Dan has turned interstate travel into a fine art. She regularly flies between her busy orthodontic practices in Sydney and Adelaide to treat her long list of loyal patients in both cities. But Dr Dan insists the commute is not quite as taxing as you might think.
"At this point the flights have just become part of my day," she laughs. "I have streamlined the process and I live about 500 metres from my practice in Adelaide, so that helps. I like the diversity of the different practices. The Sydney and Adelaide markets are quite different, so it keeps me fresh."
Dr Dan spent her early childhood in Germany, then moved to Auckland with her family at age 10. After completing high school work experience at her local dental practice, she was hooked.
"I got to see how it all worked and I discovered that I really enjoyed working with people," she says. "I could see that they were making a real difference in people's lives and I wanted to do that."
So she moved to Australia to study dentistry at The University of Adelaide, then orthodontics at The University of Sydney.
"I refused to have orthodontic work done when I was kid, but I got braces in my third year of dental school. It gave me a real confidence boost and that transformation sparked my passion for orthodontics. I wanted to do that for other people."
The master's apprentice
While she was studying at Sydney Uni, Dr Dan met Dr Michael Counsel—her current business partner at Menai Orthodontics in southern Sydney.
"Michael was actually one of my clinical tutors and when I finished my studies—he offered me a job. That was in 2009. I went back to Adelaide for a year first, but when I returned to Sydney in 2011, I took him up on his offer."
After obtaining his Bachelor of Dental Surgery degree from The University of Sydney in 1983, Dr Counsel practised in the UK for two years. He returned home to establish a general dental practice in Illawong, but the romance of travel soon led him to Canada where he undertook postgraduate studies in orthodontics.
He returned home for good and founded Menai Orthodontics a few years later. Fast forward to 2011 and the up-and-coming Dr Dan was quickly establishing herself as a valuable addition to the practice. But Adelaide's more relaxed lifestyle was calling, and she decided to move back to the City of Churches with her family in 2016.
"I had built my side of the practice in Menai up quite well by then and I didn't really want to leave it," says Dr Dan. "So we came up with a plan that I would fly back once a week to keep treating my patients. Initially I was not sure how it would go but it turned out better than I expected and here we are today."
Modernising Menai
Back in Adelaide, Dr Dan reconnected with former colleague Dr Grant Duncan. He was heading up the Straight Smile Centre in Adelaide and both saw an opportunity to collaborate. "I actually ran into him in a cafe in Adelaide. We got talking and I told him that I was about to open my own practice. He said, 'We should do something together'. The rest is history and I became a partner at the Straight Smile Centre."
However, Dr Dan remained equally focused on Menai Orthodontics, and hatched a plan with Dr Counsel to transform the ageing practice with a state-of-the-art makeover.
"We talked to Michael Fazzolari at BOQ Specialist about our ideas and he was very supportive. We closed down for three weeks over Christmas 2018 and completely gutted the place. We don't do things by halves," she laughs.
With the first phase of the refit complete, the practice began seeing patients again in January 2019, and the project was completely finished by April. "We are so pleased with it. The space is totally unrecognisable," says Dr Dan.
"We have all new state-of-the-art equipment and the response from our patients has been incredibly positive. Our staff love it too. They love coming to work and take a lot of pride in the practice. They can see that we are investing in the future of the practice. I am very proud of how it has turned out."

A patient-first approach
Somewhere in this hectic schedule of interstate travel and a major practice renovation, Dr Dan also found the time to write a book. SO Smile: A guide to straightening the confusion, concern and catastrophes around orthodontic treatment is available through the practice at Menai or online, and it's very close to her heart.
"Many parents, and even some dentists, don't understand the importance of early interceptive orthodontic treatment," she says. "There are many benefits of addressing orthodontic issues early. It reduces overall treatment costs, simplifies treatments, and avoids painful and expensive treatment later in life."
As she looks toward to the future, Dr Dan has her eye on developing technologies such as the use of artificial intelligence in dentistry. But her main focus will remain on providing the best treatment outcomes for her patients.
"Orthodontics is changing and with that comes great opportunity," she says. "I want to keep educating people on how to make good choices for themselves and work with my patients to provide the best care for their needs."
Thinking about starting or growing your practice? Click on the link to find out more about our tailored financial solutions for setting up a practice. Or ready to take the next step? Contact us to find out how we can tailor a practice finance solution for you, or call us on 1300 160 160.
Subscribe to Best Practice
Our bi-annual magazine which features case studies from our clients and gives you first hand examples of how we can help you to grow your business.