Dr Shreya Aggarwala on keeping focus
Dr Shreya Aggarwala's practice is a result of a clear vision she has had for as long as she can remember.

  3 minutes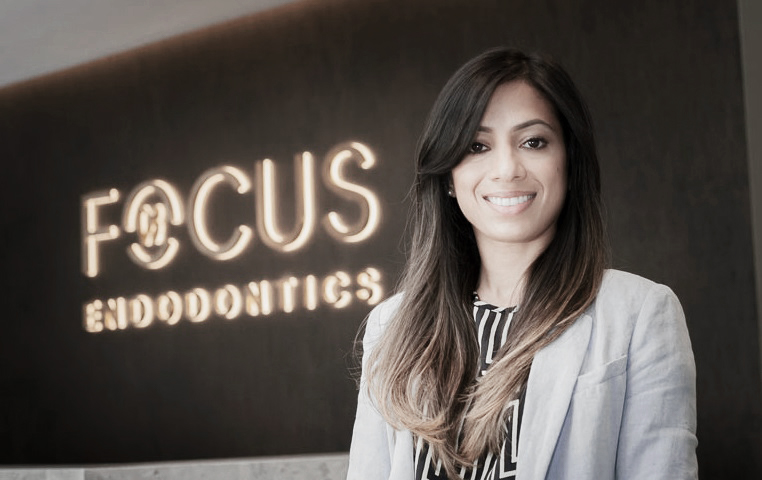 There was a sense of inevitability that Dr Shreya Aggarwala would become a medical specialist and start her own practice. "Coming from a family of doctors, we were encouraged to pursue science-based careers" she says.
When she opened the doors to her first endodontics practice, it seemed the natural continuation of many years of training and preparation. It happened after she had been working as an associate at a specialist practice. "Soon after concluding at that practice, I was in a transient dilemma as to whether I joined another specialist practice or whether I should start my own venture," she says. "Being relatively young with established clinical and business acumen, I felt it was the right time for me to set up my own specialist practice. I did have a lot of family support and am very grateful for that."
The practice, Focus Endodontics, opened its doors in January this year and was picking up steadily. Unfortunately, it had to be temporarily closed within a few months due to COVID-19 health restrictions. It has now re-opened and patients are returning for dedicated care. 
The vision
While the uncertainty surrounding the crisis and related shutdowns were unnerving for everyone, the momentum of Dr Aggarwala's career helped her manage it better than most. "Being a new practice and not having as many essential staff makes it a bit easier. I haven't had to worry about standing down staff. In terms of patient flow, this was interrupted but has resumed again," she said.
Of course, there were inevitably some negative impacts. Having an overall vision of what she wanted from her career and her practice has, however, helped her weather the storm and be prepared for coming out the other side.
After finishing her dental degree at Griffith University on the Gold Coast, she set her sights on endodontics training at the University of Otago in New Zealand. "I always knew I was going to go into private practice together with being involved in teaching," she says. "I envisaged going into partnership with someone else or setting up my own practice. I was always going to be heavily involved with the design aspect. It is something I have been quite passionate about."
The plan
Dr Aggarwala approached the business side of establishing her practice in a methodical and clinical manner. "I live on Sydney's Upper North Shore and I ideally wanted to set up somewhere in this vicinity," she says. "I looked at several commercial properties that were on the market and this Pymble property suited my requirements in terms of size and location. I had already done my research and noticed there was a need for an endodontist in the region. Ample parking for staff and patients was a major advantage. It turned out to be a good spot for me."
The building was an old but recently renovated building. The whole floor was an empty shell. She engaged an experienced dental fit-out company, Levitch Design Australia, to work with the developers to come up with her final plans. "I wanted to be heavily involved with selecting the colour schemes, finishes, lighting, and furnishings. I thought, at the end of the day, this is my dream practice."
The financial side was also relatively smooth. Multiple members of her extended family have had dealings with Luke Truscott from BOQ Specialist and she didn't consider approaching anyone else. "I've had nothing but positive feedback about BOQ Specialist. For me, it was a no-brainer. It is really nice to work with a bank that actually understands what you do." The whole experience took a little longer than she envisaged, "but that's to be expected when you're undertaking construction," she adds. "Everything has turned out exactly as I wanted and I couldn't be prouder of the final outcome." 
Thinking about starting or growing your practice? Click on the link to find out more about our tailored financial solutions for setting up a practice. Or ready to take the next step? Contact us to find out how we can tailor a practice finance solution for you, or call us on 1300 160 160.
Subscribe to Best Practice
Our bi-annual magazine which features case studies from our clients and gives you first hand examples of how we can help you to grow your business.