Dr Amir Akram's one-stop shop for patients
Despite early hurdles, Dr Amir Akram's vision for growing his practice into a one-stop shop for patients became a reality.

  5 minutes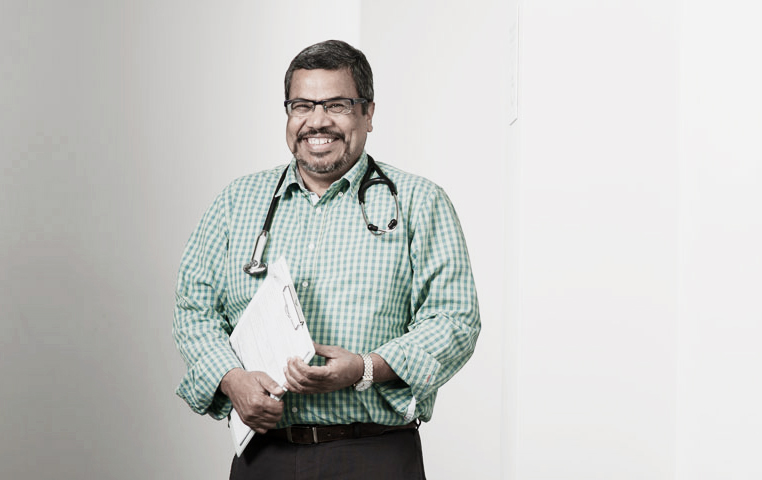 Growing a practice can be twice as challenging as you expect. In 2015, Sunshine Coast GP Amir Akram wanted to expand his practice to become a "one-stop shop" for patients. His existing lease was going to expire soon, so he began his search for a larger property within five kilometres. A local real estate agent suggested Caloundra, which led Dr Akram to purchase the premises now housing his GP and allied health practice, Ocean Wave Medical. 
Seeking approval
Dr Akram said the property was an iconic local building on two titles, which meant the front and rear blocks had different addresses. This posed a complicated process of council approvals before a purchase was allowed.
"It was formerly an electrical store with a large workshop at the rear. Council approvals needed to be sorted to ensure a medical centre could be set up on site, with the amount of car parking to meet their requirements," Dr Akram said. "A full design of floor fit-out was required before we could go to council and then we had to proceed with the negotiation of the purchase—this included full hydraulics engineering to allow for 20 sinks to be installed, plus new toilets throughout.
"Another hurdle was to remove the old shed. Being two separate properties, the shed could not be removed without major works under the existing building because of storm water run-off. We decided to keep it and have it remodelled into an undercover garage for patients."
Paying double
Dr Akram had to pay rent on the last six months of his lease while paying the loans on his new premises. Jeff Miller of BOQ Specialist says Dr Akram was very astute when he approached the challenge of relocating his practice. He understood that he had a material amount of goodwill tied not only to himself and his fellow physicians but also to the location of the property he was leasing. With BOQ Specialist, he was able to purchase the commercial property through his self-managed super fund and obtain finance for the new fit-out and equipment.
"To finance this project we had two different contracts and loans for the two different titles. We also had a separate loan to fit out the property inside and to purchase all the new medical equipment," he said.
"The old two-room property was fully reconstructed to allow for nine doctors' consulting rooms, six treatment/nursing rooms, a private procedure room, Chronic Disease Management (CDM) clinic, large reception area, multiple waiting areas, staff meeting rooms and a manager's office. In addition, we had rentable areas built for a pathologist of about 35sqm, a denture clinic (30sqm), psychologist room (23sqm), podiatrist (12sqm), physiotherapist (12sqm) and dietitian (8sqm)."
The loan also covered a custom-made air-conditioning system and full rebranding of the practice.
"Ocean Wave Medical opened in Caloundra on 28 July 2015. We moved all our staff over one weekend while continuing to operate with limited staff at our old location until February 2016. This allowed us to be able to maintain our clients with the move."
Thinking about starting or growing your practice? Click on the link to find out more about our tailored financial solutions for setting up a practice. Ready to take the next step? Contact us to find out how we can tailor a practice finance solution for you, or call us on 1300 160 160.
Subscribe to Best Practice
Our bi-annual magazine which features case studies from our clients and gives you first hand examples of how we can help you to grow your business.