A Sydney fertility specialist's new premises has a unique aesthetic and acts as a cosy haven for anticipative patients.

  6.5 minutes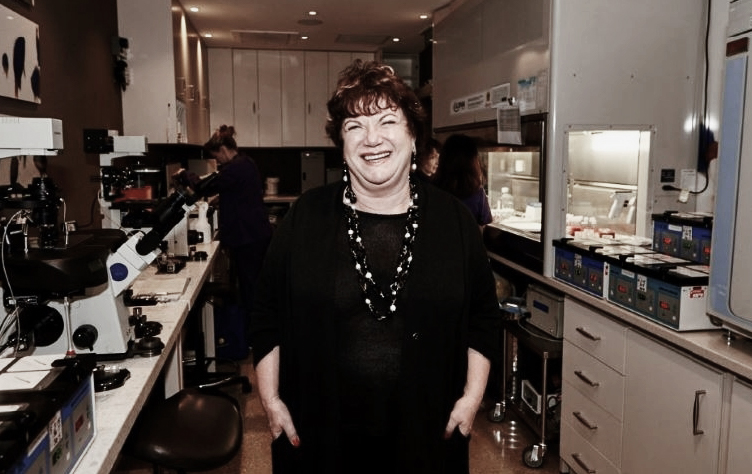 Entering Fertility First is just like arriving at a luxury boutique hotel. From the manicured garden, patients enter the grand house, its waiting room adorned with fine art, plush seating and exotic artefacts.
Located in Hurstville, a suburb south of Sydney, the spacious federation premises is now run by Dr Anne Clark, a New Zealand-born obstetrician/ gynaecologist who specialises infertility and reproductive medicine.
After buying the property, she was determined to take away any hospital-style coldness; instead, the new environment is calm and uplifting. Interior designer Garth Barnett introduced warm textures and rich fabrics in all rooms, and the house opens out to a private Provence inspired garden, designed by the renowned landscape gardener, Paul Bangay.
"I wanted the premises to be a 'secret place' for people," explains Dr Clark. "When they come inside, it feels relaxing and non-clinical. You're not looking at each other across the room with five-year-old magazines on the coffee table. I wanted to eliminate all that."
Moving into this spacious home was almost a relief for Dr Clark who launched Fertility First within the Hurstville Private Hospital in 1997. "It was just 90 square metres back then," says the specialist, who became a member of the Pharmaceutical Society back in 1971. This was followed by a Bachelor of Medicine and Bachelor of Surgery in Otago, New Zealand. She continued her qualifications with a Diploma in Obstetrics in Auckland in 1980, and took on fertility work from 1985. She soon became the registrar at the country's first IVF Unit in the National Women's Hospital.
"The world's first IVF baby (Louise Brown, born in 1978 in the UK) was only born a year before I graduated so it was certainly a new role," says Dr Clark. "And I absolutely loved it. As the registrar, I was looking after and assessing fertility patients—men as well as women. I was learning how to do the egg collection, embryo transfers and pregnancy scans. I was across the full spectrum of all options in terms of fertility treatments, not just IVF."
Dr Clark continued on her medical trajectory, earning a qualification in obstetrics and gynaecology in the UK in 1986. In 1990, she received a challenging career offer—this time in Australia. The opportunity involved working in reproductive medicine, particularly on a donor egg program, at the Reproductive Medicine Unit in Adelaide's Queen Elizabeth Hospital. While the big move appealed to Dr Clark, she needed a family meeting with her obstetrician/gynaecologist husband, Dr Greg Davis, before jetting off. At that stage, they had their first child, Morgan, who was born in London (and is now 25 years old) and Dr Clark was pregnant with her second (Gina, who's now 23).
"We were putting up with horrible weather and bad traffic in London so it was a no-brainer. When we arrived in Adelaide, it was sunny, beautiful and easy to drive around. It was definitely the right decision for all of us." Dr Davis also settled in quickly—his first posting in Adelaide was as a registrar in gynaecological oncology at Queen Elizabeth Hospital. In 1994, Dr Clark became the first woman in Australia to obtain the sub-specialist qualification in fertility and reproductive medicine. To expand her repertoire, she moved to Sydney two years later and while her husband became a high-risk obstetrician at St George Hospital in the suburb of Kogarah, Dr Clark continued her experience in fertility medicine.
With so much knowledge and drive, her next logical move was to open her own practice. "I was keen to do it my own way," she says. Fertility First opened its doors in 1997 within Hurstville Private Hospital with a small team—an administrator/ receptionist, a nurse, a counsellor and one embryologist. "It grew very quickly," says Dr Clark who'd been eyeing off a rather rundown federation home just across the road. As soon as it went on the market, she contacted BOQ Specialist to look at property finance, equipment and leasing. After settling in, Dr Clark also set up a purpose-built laboratory, turning to BOQ Specialist for funding.
"They've been with me and helped me from the beginning," says Dr Clark who opened this style-savvy property in 2001. Partly a family affair in the early stages, Dr Clark's husband, Dr Davis, performs specific surgery, mainly endometriosis procedures. "He did run his practice here for a while but he decided to get his own place [in Kogarah], which BOQ Specialist funded."
Dr Clark is well aware of the rapid changes in the world of fertility medicine. "I'm actually the only independent unit left in Sydney," she says, referring to the proliferation of corporate IVF companies in Australia and other developed countries. In the mid-1990s, numerous individual IVF units were running in Australia but it soon consolidated to three major corporations—Virtus, Monash and Genea which are all listed on the stock exchange. In 2013, Virtus Health became the world's first in-vitro fertilisation company to be listed, followed by Monash IVF in June last year. Planet Innovation partnered with Genea (formerly Sydney IVF) to bring the technology to market. And in 2012, the Institute of Health and Welfare's report stated that assisted reproductive technology services are growing at a rate of more than 10 per cent per annum.
For Dr Clark, she's determined to be an independent operator. Her successful practice now comprises herself as the only specialist, six administrative staff, seven embryologists, seven nursing staff, and two accounting staff. While Dr Clark's business acumen and stellar medical achievements are part of her make-up, her close relationships with her patients give her immense joy.
"People come here because it's something they really want. In most instances, you can truly fix the problem. You're changing people's lives. That's incredibly satisfying, and why we love coming to work each day." 
Subscribe to Best Practice
Our bi-annual magazine which features case studies from our clients and gives you first hand examples of how we can help you to grow your business.