Dr David Chettle wanted a practice that stood out from the crowd
Dr David Chettle wanted to offer something different with his new obstetrics practice in Toowoomba, focusing on what his patients need.

  6 minutes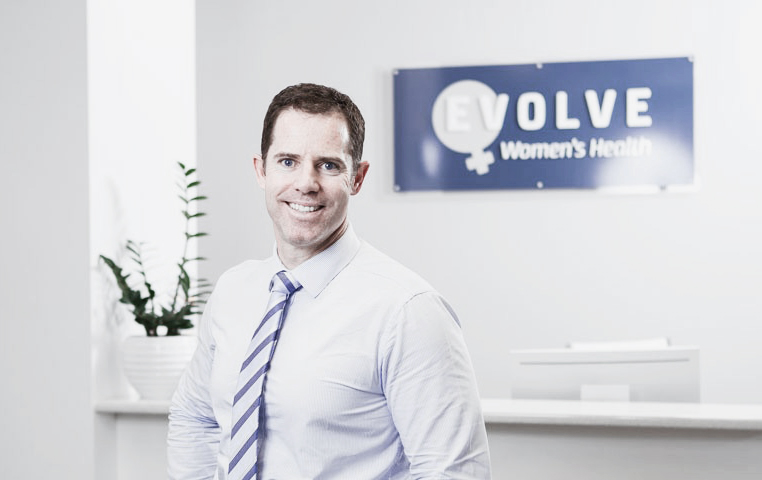 There was a driving force to get two aspects of the business model right from the get-go for Dr David Chettle, as he embarked on a new venture to open a practice in the regional Queensland city of Toowoomba.
The first was to have a strong and well-defined business plan to guide the way forward with his obstetrics and gynaecology practice. The other was to offer a clear point of difference for patients to any other clinic offering the same services.
So, it was a busy few months to get everything in order in the lead up to the March 2018 opening of the Evolve Women's Health practice at St Vincent's Private Hospital.
Dr Chettle, who runs the business with his wife Wendy, says it's been full steam ahead in the 12 months since.
"I wanted to get the structures in place, not to just open the doors and hope for the best," he says. "If you set everything up right, it gives you the chance to get off on the right foot. We wanted our clinic to be different and had a good reason for why we were approaching it in a different way."
Risky business
For all his thorough planning, however, Dr Chettle knew they were taking a risk. He had only ever worked in the public system, and had recently received his fellowship from the Royal Australian & New Zealand College of Obstetrics and Gynaecology. This was his first clinic, and he was leaving his home base of Brisbane to move the 130km west to Toowoomba to open it.
Under the marketing direction of Wendy, a former executive with entertainment company Village Roadshow, the plan was to create a practice more focused on the needs of the expectant mother-patient.
"We wanted a new way of approaching this kind of healthcare, to set it up to make it better for the mum rather than just easier for the doctor," he says. "I was sure it was the right way to go, but we wouldn't know for sure until we opened the doors."
With detailed plans tucked under his arm, Dr Chettle went shopping for the best deal to financially back his new venture. It was when he met with BOQ Specialist's Colin Taylor that his plans fell into place, with the bank offering a detailed and comprehensive approach to banking services as well as a more competitive interest rate.
One of the most important aspects of the BOQ Specialist deal, Dr Chettle says, was an escrow facility and an overdraft, along with new bank accounts and credit cards. Another deciding element was the ability to pay off the debt earlier, without incurring any penalties.
"The escrow facility meant I did not have to arrange other finance at a higher interest rate without having an income stream or use my own finances or the equity in my Brisbane home to cover us in the early period," he recalls. "That allowed us to have enough money to live off and took the financial stress away. It gave me peace of mind, as it meant I had a buffer while the business got going."
The painless practice
Setting up the company's business structure in this way also offered significant tax advantages. "Colin explained the tax benefits of doing it this way which just made good business sense," Dr Chettle says. "That kind of support made the world of difference."
Twelve months after opening the doors of his practice, Dr Chettle proudly admits the business is way ahead of the initial schedule and has expanded to include another specialist doctor and additional consulting rooms. "So many people have walked in and exclaimed, 'this does not look like a doctor's clinic at all' and appreciate we have taken a different approach, with the mum at the centre of what we are doing," he says. "The best lesson of all is about working with what your clients' needs are and delivering upon them. It's also about remaining relevant so you remain in business for the years ahead."
Thinking about starting or growing your practice? Click on the link to find out more about our tailored financial solutions for setting up a practice. Or ready to take the next step? Contact us to find out how we can tailor a practice finance solution for you, or call us on 1300 160 160.
Subscribe to Best Practice
Our bi-annual magazine which features case studies from our clients and gives you first hand examples of how we can help you to grow your business.