Dr Kenric Smith has his dream profession but he was after his dream home
Navy GP Dr Kenric Smith found his dream home and a bank which delivers personalised service.

  4 minutes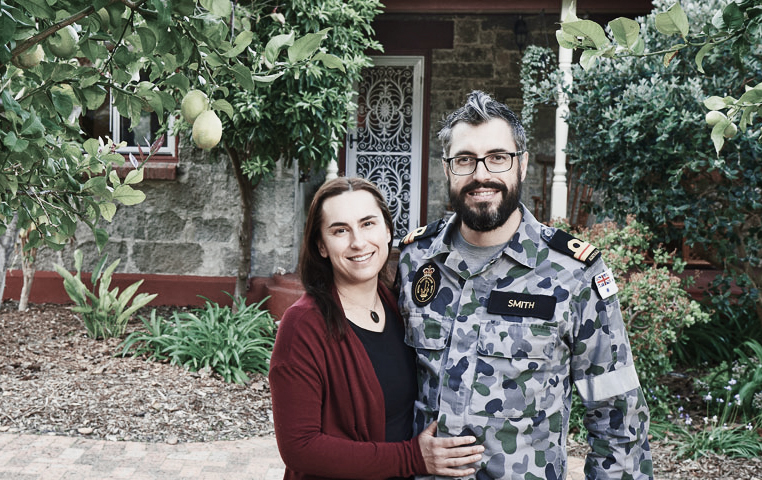 Dr Kenric Smith will be the first one to tell you there are some pretty great things about being a Defence Force GP. As a navy doctor, he's been on all sorts of adventures and travelled all around the world (he's been to most countries in South-East Asia). He thought he had the best finance deal available through a Defence Force package from a big-four bank. But he found out that wasn't the case.
"I purchased my first property in 2009, two weeks after joining the Defence Force, using a Defence Force package," he says. "That was my first house in this area. I lived in Safety Bay, which is near the navy base. It worked out well as it was very convenient."
On the home front
With his wife and young child at home, Dr Smith was preparing for a pretty long stint in Defence. In return for the scholarship, recipients spend the equivalent amount of time plus one year working for the navy. So after completing his internship at Fremantle Hospital and a year as an emergency RMO in Rockingham, he launched into six months of officer's training.
"I'm the type of person who gets bored easily," he confesses. "I like to know a bit of everything. It's why I find being a GP really interesting, because you're a jack-of-all-trades." And for the past few years, on deployment throughout South-East Asia, or working as part of Operation Sovereign Borders, he got plenty of variety.
In January, his training was coming to an end, and he obtained his fellowship from the Royal Australian College of General Practitioners. With it came a pay rise—and an interest in setting himself and his young family up for the next stage of their lives.
"We weren't looking seriously, but we stumbled upon a heritage-listed property in Safety Bay," he recalls. "It's a very unique old house. We fell in love with it."
A better deal
His plan was to move into the new house and rent out his old one, so he started asking around for finance. And Alicia Scher of BOQ Specialist's name kept cropping up.
"A few of my colleagues had switched over to BOQ Specialist from the military package offered by other banks. Although you do get benefits through the military package, when you do the sums they're not particularly better," says Dr Smith. "What you get from BOQ Specialist is more personalised. The service is exceptional. The tailored package they offer is worth a lot. The interest rates and the fact they waived the lender's mortgage insurance because I'm a doctor and they know my profession well, made it very attractive."
While Dr Smith's return of service obligation finishes soon, he hasn't ruled out staying affiliated with the navy. "I'll still be a Naval Reservist," he says. "There's a lot of operations going on. You can always put your hand up and go away if you've got the experience and the training. But for now, I'm looking at settling down. When you have a family, it's the sensible thing to do."
In the market for a home loan? Click on the link to find out more about our tailored financial solutions for home loans. Ready to take the next step? Contact us to find out how we can tailor a finance solution for you, or call us on 1300 160 160.
Subscribe to Best Practice
Our bi-annual magazine which features case studies from our clients and gives you first hand examples of how we can help you to grow your business.