Dermatologists Matt and Vanessa Palmer always dreamt of starting a new practice.

  6 minutes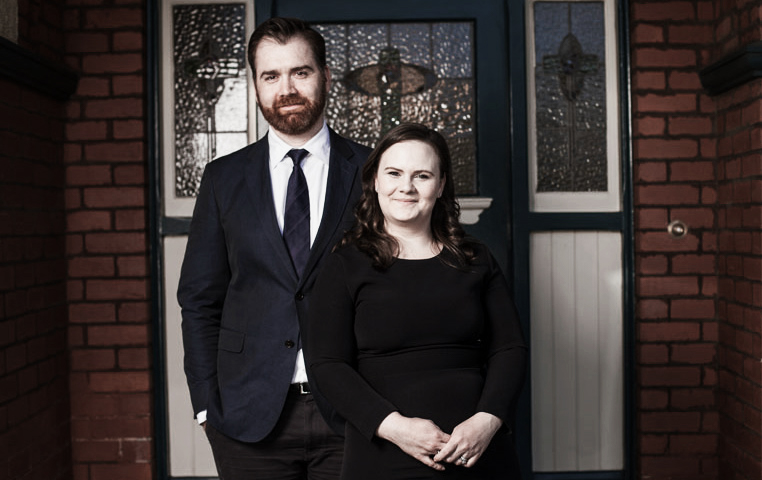 Since meeting and falling in love in their first week at medical school in Queensland, Drs Matt and Vanessa Palmer have planned, built and synchronised their future together, which included opening a new practice together.
They mutually decided on specialising in dermatology—"the perfect combination of all our desires in a career", says Vanessa—and studied together, doing their first year of training in Brisbane, their second in the UK, then completing their training in Matt's home town of Melbourne, where they put down roots, purchasing a home with the help of BOQ Specialist.
They both have busy schedules working in private and public practices at various locations around Melbourne and with two young sons, aged four and 18 months, the Palmers had always hoped to start their own practice, possibly when both boys were at school. 
Opportunity knocks
"We work together on Friday mornings at the moment and it's our favourite day—we call it our date morning," says Vanessa. "We've always loved working together. Our end goal has always been to have a family-oriented practice, we can stamp with our values and philosophy."
So when they chatted with BOQ Specialist's Trevor Knowles at the Australasian College of Dermatology annual conference in Sydney in May, they arranged to meet up with him back in Melbourne to discuss future plans.
"We had a relationship with BOQ Specialist and we've always been very happy with their excellent level of service," explains Matt.
But as fate would have it, the Palmers would be calling on Trevor's services even earlier than planned, when they noticed that a former medical practice in the suburb of Camberwell had been passed in at auction.
Finding the perfect practice
"I grew up near the practice that was for sale and we drive past it all the time," says Matt. "We saw the For Sale sign and thought it would go for a squillion dollars, so when it got passed in we decided to take a look."
"I called Trevor and basically asked, 'Are we dreaming here?'" says Vanessa. "He said, 'You can go in and say you're serious buyers,' and that really gave us the confidence to approach this in a professional way."
The property was tailor-made for the Palmers, a prime location already set up with a medical permit, plenty of parking, with sinks in every room—every box was ticked.
"It really was a once-in-a-lifetime opportunity," enthuses Vanessa, but with other parties already interested they—the Palmers and Trevor—had to act fast.
The application process 
Over the long weekend, the highly-motivated pair got all the necessary paperwork over to Trevor. Fortunately, all their financials were organised and current, thanks in part to Vanessa's history as a medical receptionist. 
"I worked in my mum and dad's general practice throughout high school and university, so that really helped in terms of knowing what's needed to set up a practice, cash flows, etc."
Not only was Trevor able to organise their finance, valuation, approval and deposit in record time, he was also able to source financing for additional equipment for the practice. 
"Thanks to Trevor and BOQ Specialist, we've been able to order some high-ticket items such as a UV phototherapy booth, which will create a more holistic and better practice from the outset," says Vanessa.
Building for the long term
The accommodating GP who formerly owned the premises allowed the pair to access the property prior to settlement under a lease agreement, so they could hit the ground running once they settled. Family members have pitched in to do some basic alterations—including the Palmers' young sons.
"We anticipate being here for the next 30 years or more, so it's wonderful having that solid foundation to build on," says Matt. "It's big enough that we've got room to grow and bring in more doctors when we're busy enough.
"This whole journey has really been serendipitous." Now it's full steam ahead to the future for this young family.
"We were made to run our own business," says Vanessa. "We've got that partnership where we both have different skill sets and thought processes that we bring to the
package…"
"Yet we complement each other really well," finishes Matt, proving this point perfectly.
Thinking about starting or growing your practice? Click on the link to find out more about our tailored financial solutions for setting up a practice. Ready to take the next step? Contact us to find out how we can tailor a practice finance solution for you, or call us on 1300 160 160.
Subscribe to Best Practice
Our bi-annual magazine which features case studies from our clients and gives you first hand examples of how we can help you to grow your business.