Two property purchases inside a year
Dr Pratima Herle and Harry Rao have been able to double their property portfolio with our help.

  3.5 minutes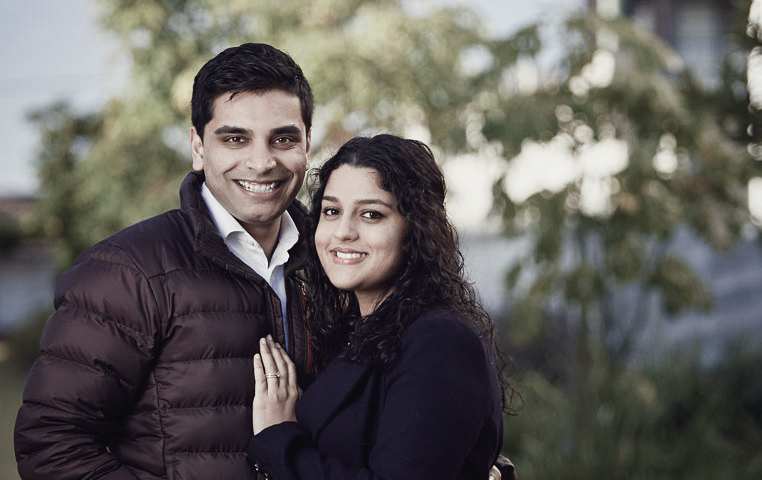 For young couples, buying one home can be a challenge. For Dr Pratima Herle and her partner Harry Rao, circumstances led to them purchasing two properties in around eight months.
Both ambitious professionals, Dr Herle and Mr Rao always planned to build their wealth through property. When the time came to buy their first home, the process was easy thanks to Dr Herle's medical qualifications and position as a Senior RMO at Sydney's Westmead Hospital. With the help of BOQ Specialist, the couple quickly financed the purchase of an apartment in Sydney's Baulkham Hills without having to come up with a large deposit.
"I met Pipi Sopp from BOQ Specialist at Liverpool Hospital in 2015. At the time, I was a graduating medical student," says Dr Herle, who is currently a third-year postgraduate and is on her way to becoming a surgeon. "She explained how BOQ Specialist works with medical professionals. I was interested in the offering, and I opened an account to have the option of using BOQ Specialist when I was ready to take out a loan."
Smooth sailing
The process of purchasing a two-bedroom apartment was straightforward for the couple. "It wasn't complicated at all," exclaims Mr Rao, who works in the corporate sector.
"I had dealt with other banks before, but when Pratima mentioned BOQ Specialist's excellent lending conditions for medicos, I did a comparison against other similar options and found BOQ Specialist's service to be far superior," Mr Rao says.
Being flat out with work wasn't a problem for Dr Herle and Mr Rao when it came to organising their first home loan. "We could contact Pipi (or her colleague Alexandra Jones) any time, which is one of the best advantages of BOQ Specialist," shares Dr Herle. "We do most of our communication over emails or secure messages."
Not long after they had moved into their apartment, life had a surprise in store for this young couple. The possibility of a career-boosting job came up for Mr Rao, with the catch that it was based in the ACT.
"We liked the idea of moving to Canberra, but it was important for Pratima to complete her residency at Westmead," explains Mr Rao. "The only solution was for me to take the job and Pratima to remain in Sydney, with a view of her relocating once her contract at Westmead Hospital finishes."
Instead of renting, the couple decided to "pull the trigger" and purchase in Canberra as well. After shopping around and finding an apartment they liked, Dr Herle and Mr Rao returned to BOQ Specialist to discuss financing before filling out the necessary forms online.
A happy Christmas
"The timing was interesting as we made an offer just before Christmas in 2017," recalls Dr Herle. "There was a time we phoned the after-hours Client Service on Boxing Day and asked for assistance. Soon after, we got an email from our BOQ Specialist consultant. This was despite the fact that she was on holiday. That was very reassuring and another example of how BOQ Specialist goes the extra mile and adds a personal touch."
Again, Dr Herle and Mr Rao were able to leverage Dr Herle's medical qualifications and career trajectory in their favour. Despite having not built up equity in their original property, Dr Herle and Mr Rao were able to take out a second loan for an apartment in the centre of Canberra. Both are looking to grow their property portfolio even further with the help of BOQ Specialist. "We'll keep the relationship going because we know the next loan will go smoothly," Harry says.
"The BOQ Specialist team are life savers" exclaims Dr Herle. "They always go the extra mile. If I'm lost and confused, I can always rely on someone from BOQ Specialist to help, and things usually get sorted quite quickly."
In the market for a home loan? Click on the link to find out more about our tailored financial solutions for home loans. Ready to take the next step? Contact us to find out how we can tailor a finance solution for you, or call us on 1300 160 160.
Subscribe to Best Practice
Our bi-annual magazine which features case studies from our clients and gives you first hand examples of how we can help you to grow your business.