Dr Robert Magotti's path to the perfect Ultrasound clinic
A man with a plan and the ultrasound clinic he has just opened is only the beginning.

  5 minutes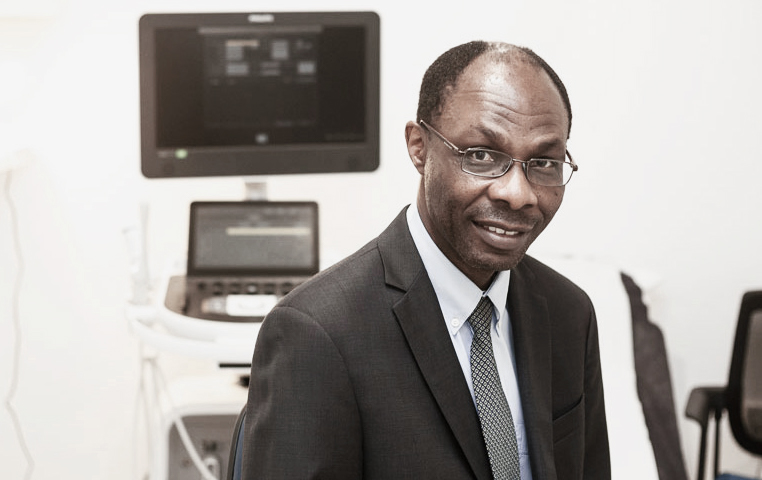 After arriving in Australia in 2005, obstetrician, gynaecologist and ultrasound specialist Dr Robert Magotti had to work in the hospital system for a decade before he was permitted to go out on his own. This offered the perfect experience and insight to research his own business. Dr Magotti has always had a "burning desire", he says, to run his own practice and with the assistance of Luke Truscott from BOQ Specialist, that dream has recently become a reality.
"I love ultrasound," he says. "I have always loved it. I find it fascinating and interesting as it is so dynamic and there are always new discoveries making this career path so exciting. The technology is one aspect and the people involved, particularly the women, are another wonderful aspect. It is a very good feeling working with people who care so much about the final outcome."
Dr Magotti originally trained in Tanzania and South Africa. He worked in Botswana before coming to Australia. When the chance came to move out of the hospital system and into his very own premises, he jumped at it. But Dr Magotti and his wife, a paediatrician, realised that launching one's own business was easier said than done.
The man with the plan
"My wife and I looked for various sources of information and services and we did not find any good answers," he says. "Then we met Luke Truscott from BOQ Specialist and finally we found somebody who could add an enormous amount of value to our project. He was very, very helpful.
"Luke took us through what was involved in starting a practice. He took us through the process involved in how to build a practice from scratch. We talked about putting various teams of specialists together. Then we got those teams on board—the fit-out team and the marketing team, etc. Finally, everything began to fall into place."
Finding the right area for a specialist ultrasound clinic was simple, Dr Magotti says. He knew from his time at the hospital that there was an increasing demand for such a service in the Blacktown region. As long as it was not too far from the hospital, then demand would be high.
Finding the perfect piece of real estate, though, was far from easy.
The perfect practice
"It wasn't just the size of the space, the location or the parking options that made the search difficult; it was a combination of all of them, and more," he says. "We needed a particular amount of space and in a particular layout. We needed a lot of parking, too."
After a search that lasted four months, Dr Magotti finally found, and rented, the space that would become his first business. "We now have three ultrasound rooms, a reception room, a kitchen, my office and two toilets," he says. "Specialist Ultrasound for Women Blacktown opened in December 2016. 
"At my age, I imagine I will be in active business for the next 15 years. Once I get things running well, I intend to engage other doctors. That way I can grow the business by opening other branches in the suburbs with potential. In my vision I see good potential for growth in this business."
The essential ingredients
BOQ Specialist, and in particular Luke Truscott, have been essential ingredients for the establishment of my own business, Dr Magotti says. 
"We originally went to Luke to discuss a small investment, but the relationship very quickly became one that was centred around building our business. 
"If I had gone into this business without Luke, it definitely would have cost me more money and I would have made a lot more mistakes. The guidance of somebody who has seen it several times before is very valuable."
Thinking about starting a practice, or growing your existing one? Click on the link to find out more about our tailored financial solutions for setting up a practice. Ready to take the next step? Contact us to find out how we can tailor a practice finance solution for you, or call us on 1300 160 160.
Subscribe to Best Practice
Our bi-annual magazine which features case studies from our clients and gives you first hand examples of how we can help you to grow your business.