Drs Sam and Mervat Hallani
Between finding the dream property for his medical practice and moving in, Dr Sam Hallani had to jump a few hurdles.

  3 minutes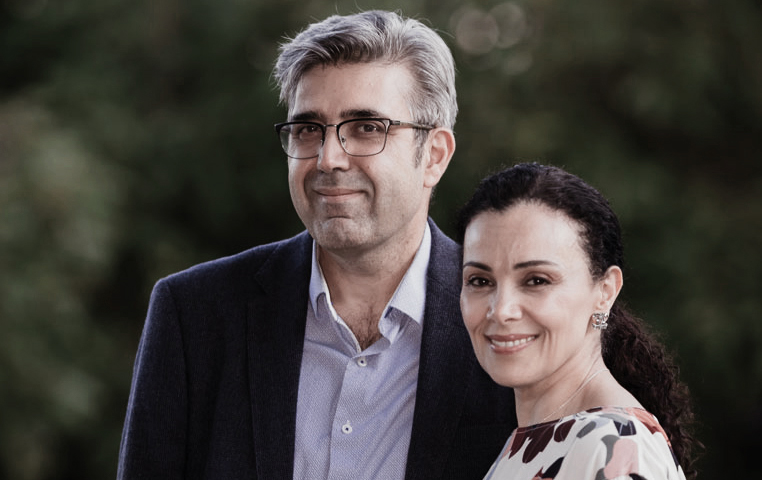 Cardiologist Dr Sam Hallani and his wife and practice manager Dr Mervat Hallani found the perfect spot for their new rooms located in Penrith, Western Sydney. At the time, the property market was falling so they were able to get it at a good price. Before it was put up for sale, the building was a former convent turned into a school for troubled kids. "It was all set up to be a commercial property, so we didn't have to do too much to transform it," explains Dr Hallani. 
Ironically, the very thing that made it perfect also created some problems. They had to negotiate with the school's board rather than a single owner, which in turn slowed things down. As the property was going to be owned by a self-managed super fund they faced restrictions with regards to how the project could be financed. Furthermore, they had to negotiate with the local council to change the zoning, causing significant delays. The clock was ticking on the deal and the property market started to recover—making the Hallani's offer less appealing to the owners.
After initially setting up on their own, Sam and Mervat watched the clinic that he had shared with other cardiologists get smaller as more specialists started to join. "The time was right to look for a bigger venue to continue to expand and ultimately grow our practice," he explains.
"We wanted something within Penrith CBD, because we live nearby and my sole practice is at Nepean Hospital and Nepean Private Hospital. I called one of my friends who is a real estate agent early last year and said, 'If you get a property that is suitable for a medical practice let me know'. Then in March, he found this one. As soon as I walked in, I knew it was it."
Obstacle Course
They approached the owners of the property—the board of the college that was previously based there—with a written offer. "After some negotiation, they accepted our offer, subject to DA approval from the council," he recalls.
After a couple of months, when the council approval finally came through, another problem arose. "The process of signing the contract wasn't as smooth as we had expected," he said. Many of the board members had to sign it, not just the school principal, which became problematic to achieve when the board didn't meet or certain members were absent.
At the same time, Dr Hallani had the challenge of purchasing the rooms through his self-managed super fund, which his current bank didn't allow. He decided to call BOQ Specialist, whom he'd dealt with previously in leasing equipment and purchasing a car.
"It took just one conversation" he recalls. "I sent my financial specialist all the information they needed and had the confirmation within a week that it should all be okay, subject to the DA approval. After facing the long and challenging process of council approval, it was a relief to get the financial outcome from BOQ Specialist so quickly. And the best part is that we now have all the space we need—in fact, we've got a lot more space than we need, which will allow us to grow for the next 20 to 25 years." 
 
Thinking about starting or growing your practice? Click on the link to find out more about our tailored financial solutions for setting up a practice. Or ready to take the next step? Contact us to find out how we can tailor a practice finance solution for you, or call us on 1300 160 160.
Subscribe to Best Practice
Our bi-annual magazine which features case studies from our clients and gives you first hand examples of how we can help you to grow your business.