Dr Shreya Andric in itching to go
Having just finished her training, dermatologist Dr Shreya Andric has made some good connections to realise her dream of practice ownership.

  9 minutes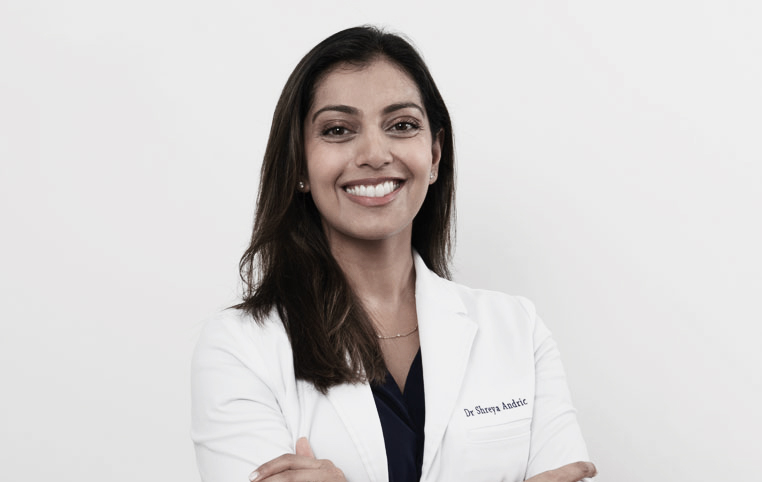 The urge to start your own practice can be like an itch you develop early on. No matter what you think your plans are, that itch appears and you have to scratch it. Specialist dermatologist Dr Shreya Andric knows how it feels. "I finished my training three years ago," she says. "I'd probably only been out for a year or so before I started thinking about it. I think that when I first started off, I was quite happy just to plod along as an associate, but then as time went on, I felt like I needed that other element just to get a bit more job satisfaction.
"My in-laws have general practices. And my husband is also a part owner in two of the practices he works in. I do like that ownership brings a whole other set of challenges." The first challenge she faced, however, was deciding whether she should buy into a practice or start her own from scratch.
Job satisfaction 
There was something about dermatology that clicked with her when she was still in medical school in Hobart, Tasmania. "There were a few other specialties that I thought might be options, but then the more time I spent within the field and getting to know the people who I was working with, everyone had a great work-life balance and I really enjoyed spending time with the dermatologists and the dermatology trainees," she says.
It's an inherently satisfying specialty, too, she adds. "Seeing the satisfaction that dermatologists got from helping their patients, and seeing how being able to treat things that are on the outside can make such a difference to how people feel about themselves, made it appealing," she adds. "The more I got to know about it, the more I loved it. It's medical, it's procedural, you treat young people and old people and everyone in between – no two days are the same!"
She got an intern job back in Sydney, which was soon followed by a research fellowship at Royal North Shore Hospital, where she ran clinical trials and worked in the hospital's clinics. "It was a 
Independence day
The thought of having her own place had already started to form in her mind, so she paid a visit to BOQ Specialist's Luke Truscott, who had already helped her husband with finance in the past. "I had a chat to Luke, asking, should I ever want to open my own practice, what are my options? He was very supportive and very encouraging and said, 'Whichever direction you decide to take, we'll make it happen,' basically."
As her fellowship finished up, she took up an associate position at Northern Sydney Dermatology and Laser. She looked up to the practice principals, and floated the idea of perhaps expanding the brand. "And they said, 'Why don't you just join us instead?' And I thought, 'Yes, that sounds even better.'
"They've been so supportive. They started the practice from scratch 13 years ago, and they've moved locations. They've got so much experience in terms of the day-to-day running of the practice and they also have visions of how to grow the practice. They've been amazing. They've definitely been really great mentors for me."
After that conversation she got back on the phone to Luke. "It was all very easy. He said, 'Alright, this is the plan then. This is what we need from you'."
Aim high
Dr Andric's future vision for the practice is for it to be a centre of excellence for everyone involved. "We're focusing a lot on education and we're putting together education platforms so that we can upskill not only our dermatologists, but also the nursing and administration staff, and dermal therapists. We want to do everything that we can to make the experience more pleasant for the patient in providing the best service we can." 
Thinking about starting or growing your medical practice? BOQ Specialist provides tailored medical finance solutions for setting up a practice.
Ready to take the next step? Contact us to find out how we can tailor a practice finance solution for you, or call us on 1300 160 160.
Subscribe to Best Practice
Our bi-annual magazine which features case studies from our clients and gives you first hand examples of how we can help you to grow your business.