Future Focus: Diana Hancock
Flinders University second year medical student, Diana Hancock, was one of the five recipients of our FutureFocus grant for 2017.
In December, Diana travelled to the western border of Uganda to Fort Portal, Kabarole District to do a voluntary placement at Maranatha Children's clinic. 
Read a full account of Diana's incredible journey below.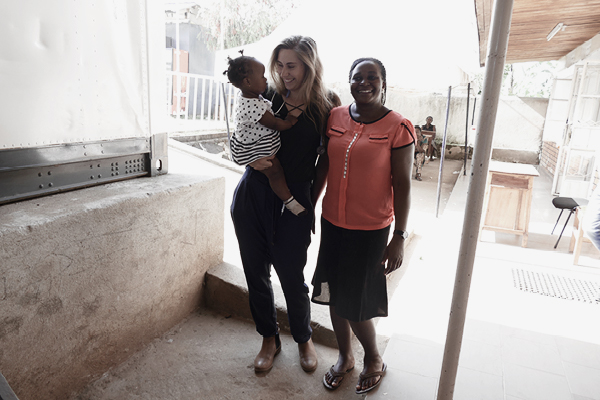 Maranatha Children's clinic is a 35 bed paediatric in-patient clinic which also has a daily outpatient service for patients of all ages. While there, patients were mostly under 2 years old and the most common presentations were malaria, pneumonia and malnutrition. The clinic also treated a large range of different conditions in children of all ages, including sickle cell anaemia which has a high prevalence in this region. In her short time there, Diana was amazed to see babies as young as 3 months old recover from severe pneumonia and shortness of breath after only a few days of treatment and see them go home breathing normally and happily feeding. 
Antibiotic resistance is a huge issue in Uganda due to the availability of antibiotics over the counter in pharmacies leading to overuse and incorrect treatment regimens. Diana recalls one instance where the resistance was evident as one of the 7 year old sickle cell patients with severe pneumonia required Vancomycin to treat her infection. "This is because she was resistant to all other treatments and as like many children had been given incorrect doses of antibiotics over the counter in the past. It was excellent to see the staff at Maranatha Children's Clinic educating parents about the importance of seeking treatment rather than self-treating using antibiotics."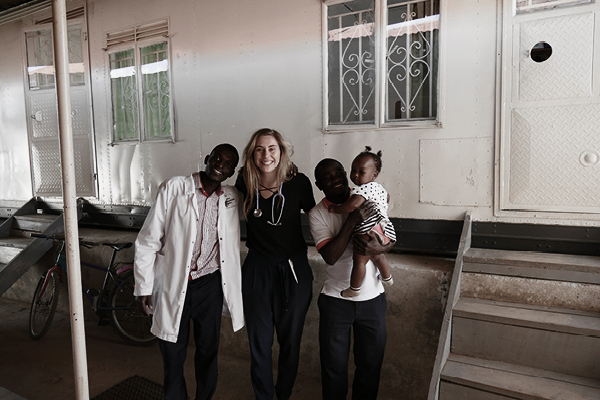 The money that Diana received as part of the FutureFocus grant and donated to the clinic went towards Maranatha Health's Community Engagement program. "I chose this because before studying medicine I studied public health and I'm passionate about how much of a difference preventative care and education can make on health. I was impressed with the work the community engagement team do in preventative care and education for the community." They educate families about malaria prevention, nutrition, and safe water as well as giving free HIV testing and counselling. HIV testing has a huge impact on paediatric patients because if mothers are diagnosed and able to be treated during pregnancy, it reduces the vertical transmission to their babies.
While on placement, Diana was lucky enough to travel with the community team to visit one of the rural villages where they are initiating a community engagement program. They drove for 2 hours and they worked all day to do 75 free HIV tests and provided counselling for people who otherwise may not have access to health care. They also ran an education session on nutrition in children, and they had a huge turnout from the local people who sat under a tree and discussed nutrition. They also elected members of the community who would like to help with ongoing education for their village, so they can continue to improve their knowledge of health.
Fort Portal has an HIV rate of 11.3% which is higher than the rest of the country and hence this is such an important focus of the community program. One of the 11 year old patients at the clinic, was able to be brought in for vital medical care thanks to the community engagement team, as she was found severely malnourished when they visited her family to give her mother HIV medications.
The clinic also runs community outreach programs to educate about malaria prevention and safe water. The mortality rate for children under 5 in the Kabarole district is 129/1000. Malaria is the leading cause of ill-health and death in this district. Diana explains, "The money donated from the FutureFocus grant will contribute towards malaria education which positively impacts directly on the local community. In a country where only 42.8% of children sleep under mosquito nets, community education is vital to prevent babies getting cerebral malaria, rather than waiting to treat them."  Fort Portal has a tropical climate and as it is a city surrounded by hills and lakes, malaria is a huge risk for children and can cause permanent neurological damage.
"Uganda is such a beautiful country and the people are so kind and hardworking. I was lucky enough to travel to the south of Uganda to hike to see Mountain Gorillas in Bwindi Impenetrable Forest National Park which was an amazing experience."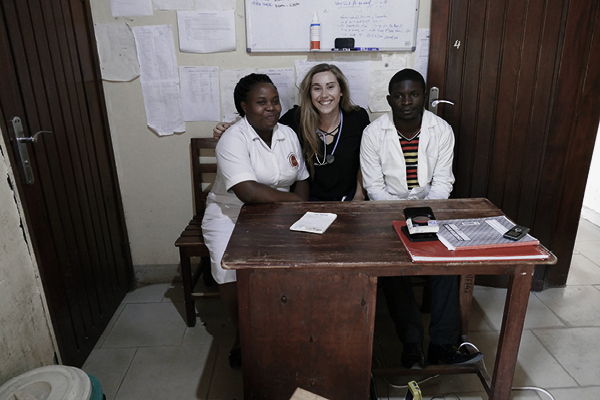 "My time at Maranatha Children's Clinic in Fort Portal was a fantastic learning experience and I am so grateful to the staff who I learnt so much from as they rely heavily on clinical skills as the ability to do investigations is limited compared with Australia", explains Diana. There was a laboratory on site, and the lab staff took the time to show Diana what samples of malaria, tuberculosis and sickle cell anaemia looked like under the microscope.
Unfortunately CTs, X-Rays and even specialists are often too far and too expensive for patients to access and so the Doctors and nurses at Maranatha Children's clinic use their clinical skills to assess patients. While Diana was there, this included seeing staff monitor neurological symptoms for a 7 year old patient involved in a motorcycle accident. While in Australia we are lucky to have access to emergency CTs for most head trauma patients, in Uganda there are no CTs outside of the larger cities.
"I have an interest in tropical medicine and infectious diseases and so this placement gave me an incredible opportunity to learn about conditions that we do not have in Australia. It was such a valuable experience to see clinicians managing a young man with high fevers and abdominal pain as they used clinical skills and the onsite laboratory to exclude differentials such as Typhoid. On my last day of placement, our patient had an ultrasound, which detected an amoebic liver abscess which was treatable", Diana recalls.
Diana's last week of placement was the week before Christmas. This meant that she was able to join staff in an end of year party which involved a Sunday lunch where all the staff danced and sang with their patients. One heartbreaking moment Diana remembers was the next day, seeing their 11 year old patient who had presented with malnutrition a few weeks earlier, explaining to her parents who were visiting, what Christmas was and how happy she was that everybody was celebrating Christmas and singing together.

The main thing that Diana has taken away from this placement is the impact the beautiful patients, families and staff made on her while she was there, and she hopes she can return. "I feel like my heart is full with the patients I met in Uganda and I know that this opportunity has made me more passionate about tropical medicine and working in global health in the future."
"I am so incredibly grateful to BOQ Specialist for having grants to support students to do this because it was the best experience of my medical education so far. I am grateful to BOQ Specialist because their donation to the community engagement program will mean access to health care for a rural population otherwise unable to afford medical services. This program really does make a difference."
Developed exclusively for medical and dental students, each year the BOQ Specialist FutureFocus grants enable five students the opportunity to undertake an overseas placement so that their commitment to helping others can be realised. Applications for our FutureFocus Grant open in May and close in August. 
You can also access funds to help undertake an overseas placement, with our Student Banking Package.
  Facebook
Like and follow us on Facebook to keep up to date with all our student offers, events, competitions and more.