Dr Catherine Harper had her first child and bought her first veterinary practice in the same year.

  6 minutes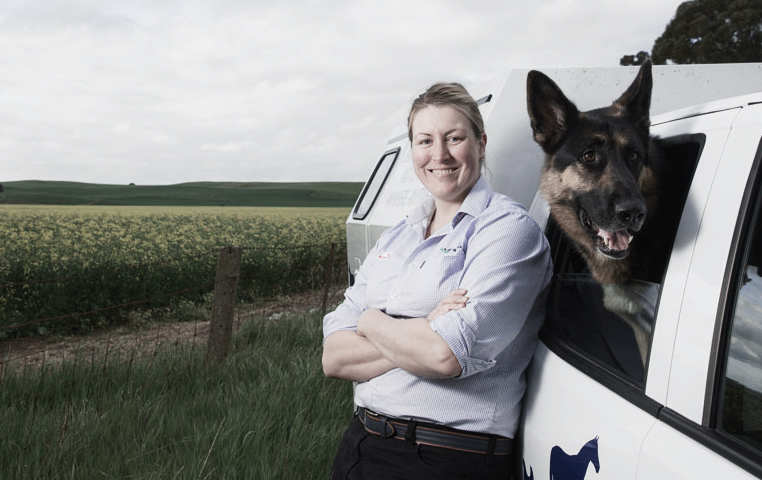 It's an understatement to say that it's been a big year for Dr Catherine Harper, the owner and operator of the Barossa Veterinary Service in South Australia. For a start, Dr Harper purchased her first veterinary practice. And as if that weren't enough, she topped the feat by having her first baby. 
As you can well imagine, Dr Harper is a walking exercise in time management, but instead of the weary first-time parent you may be expecting, Dr Harper crackles with energy and enthusiasm—after all, she's fulfilling a childhood dream. 
"I grew up on a farm in Adelaide Hills and for as long as I can remember, it's been the only thing I ever wanted to do," she says. "The school counsellor always said you had to have another option, and I just said, 'no'. It's the only thing I ever really thought about doing."
Rooms of her own
After playing sport overseas for a few years, Dr Harper returned to Australia and studied at Murdoch University in Perth as a mature-aged student, graduating in 2013. Knowing that she wanted to return to home base in South Australia, Dr Harper started her professional journey at PI Jones and Associates in January 2014, a mixed practice, which saw her tending to everything from injured wildlife and farm animals through to domestic pets, all conveniently within driving distance of Adelaide. 
"I landed on my feet," Dr Harper says, chortling. "A mixed practice is lots of fun. It does provide its challenges, but that's why you show up to work every day, because something different is always going to happen." 
Dr Harper's former boss was an older gent who had bought the practice roughly 40 years ago and was beginning to contemplate retirement when Dr Harper started working with him. Fortuitously, that coincided with Dr Harper feeling ready to realise her dream of owning her own practice. 
Starting her first veterinary practice
"I always knew I wanted to buy a veterinary practice I didn't want to just work in them," Dr Harper reflects. That said, she also knew that she needed some solid experience under her belt first, and flourished under the mentorship and guidance of her then employer. The transition to owner didn't take too long.
"Around the six-month mark I said, 'Oh, this would be a great place to buy one day,' as a bit of a pipe dream, and as another 12 months went on, it was obvious that my boss was getting to a point where he wanted to consider retirement, but didn't really know how to do that and so we had the discussion."
Making it easy
Dr Harper was already impressed with BOQ Specialist's services, having used BOQ Specialist to finance her home loan, so approaching BOQ Specialist team again for the loan to buy the practice in 2016 was a no-brainer.
"When it came to thinking about finance for the business, we really didn't look anywhere else," Dr Harper explains. "BOQ Specialist made it very easy and straightforward and the service was just so good."
While BOQ Specialist's initial loan enabled Dr Harper to buy the business outright, subsequently, it has provided finance for a vehicle for the business, important equipment updates and renovations, all of which have significantly improved the clinic. When she took over the practice, she rebranded to Barossa Veterinary Services. It has also nudged the practice towards hospital accreditation to treat small animals.  
People power
Since Dr Harper took over the practice, it has continued to thrive. When asked to pinpoint the key ingredients for the practice's success, Dr Harper doesn't hesitate. "It's the people. It's the staff and then the people around us who support us. We have a fantastic team—we've grown from 11 employees to 22—and there's no way we could operate and get such good feedback from our clients without them. But we've also got our wholesalers, and even local florists and coffee shops on board, plus for our finances we have BOQ Specialist. It's a team."
Thinking about starting or growing your practice? Click on the link to find out more about our tailored financial solutions for setting up a practice. Ready to take the next step? Contact us to find out how we can tailor a practice finance solution for you, or call us on 1300 160 160.
Subscribe to Best Practice
Our bi-annual magazine which features case studies from our clients and gives you first hand examples of how we can help you to grow your business.