Dr Justin Ward proves a small practice can do big things
Dr Justin Ward's independent vet practice is rivalling the corporates on the Gold Coast.

  7.5 minutes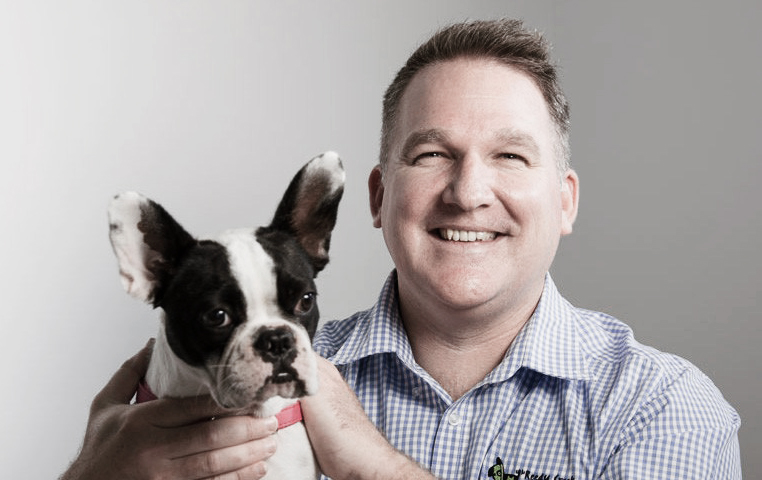 It's 2pm on Monday and veterinarian and co-owner of the Reedy Creek Veterinary Surgery Dr Justin Ward has already performed 14 surgeries. "It's big, but that's also a pretty standard Monday for us," he says. That Dr Ward has such a flourishing practice is, of course, no accident.
He's been obsessed with animals ever since he was a child, but, moreover, as a vet he had a dream of establishing his own independent veterinary surgery that was to be driven by the ethos of developing and maintaining real relationships with clients. Suffice to say, Dr Ward has systematically brought this goal to life.
Born and raised in South Africa, Dr Ward was always passionate about wildlife, initially drawn to the idea of being a game ranger and working with wild animals. However, after blitzing his exams, his grandmother suggested that he satisfy his love for wildlife by becoming a vet instead.
The idea struck him as genius, although after initially pursuing the wildlife angle in his studies, he changed tack.
"I fell in love with surgery and medicine, which you don't really do in a wildlife situation," he explains. "So, quite quickly I decided I really wanted to work with domestic animals."
Finding home
After graduating in 2000, Dr Ward travelled and worked as a vet in the UK with his then girlfriend (now wife) before the pair settled in Australia in 2005. Moving initially to Sydney, the duo decided to leave the big smoke in favour of the Gold Coast, which was very much like Durban—the place from where Dr Ward hails.
While the change of scenery was idyllic, sadly, his first move into a practice partnership wasn't an ideal experience. That said, it gave him a clear sense of direction about how he wanted his own operation. "At the time I was very despondent, having spent so much time and energy building up a practice," he says. "But when I look back now, I realise that it was actually my three-year degree in practice management. Now, I'm pleased I had that time. So, in 2012 on the 8th of May—I'll never forget that date—I set up the practice that I now own with a really strong vision about wanting to do what I needed to do."
In terms of the impetus to start from scratch, Dr Ward points to the climate of vet practices on the Gold Coast. "Over 40 per cent are owned by corporates, which made it very hard for me to purchase a practice or become a partner," he reflects.
As for his vision for the practice, it was also driven by the corporatisation of practices on the Gold Coast, coupled with spotting a niche. "Corporates are here to stay and they have a place, but it does mean that those traditional, authentic relationship-based practices are becoming a rarity, and I wanted to bring that back," he states. "Of course, every business will tell you that they're focused on the customer, but genuine, authentic relationships that are built over time was how I wanted to operate."
Dreaming big
"Also, I wanted it to not just be a one or two person practice," he adds. "You see a lot of very small lifestyle practices on the Gold Coast. We've got two emergency centres, so it is easy to set up on your own, but I saw a real need for a bigger, what I would describe as tier-two hospital—somewhere that's not a specialist centre, but can offer a broad range of services that the smaller clinics can't. I wanted it to be big enough to offer everything, but still have the heart of a small practice."
In setting up his own practice, Dr Ward worked with BOQ Specialist's Angela Warren from the start after being referred to her by a colleague. In the following six years, Reedy Creek Veterinary Surgery has expanded exponentially with BOQ Specialist's assistance from a sole practitioner outfit to a 50/50 partnership with Dr Matthew Lawton, with seven vets and 13 other staff.
In that time, BOQ Specialist has assisted with everything ranging from business planning, cashflow projection and finance for the initial rental premises and expansion into the shop next door, through to purchase of a new property and fit-out (which includes an operating theatre, ultrasonography and reproductive facilities), as well as car loans and home mortgages.
"Angela has been more than just somebody who has provided me with finance," Dr Ward notes. "She's been able to give me the best options for financial structures, the best way to do things, and what makes sense from a financial perspective. Plus, she's been a great support to me in organising things behind the scenes."
A good partnership
Dr Ward's dealings with the other major banks have confirmed his already high opinion of BOQ Specialist.
"It's just incomparable. We've dealt with other banks and it's difficult not having that individual contact, that one person you can actually call up. I could email Angela about something to do with my credit card and it's not even her department, but she'll ensure it gets to the right person and make sure everything is sorted.
"When you're as busy as we are, it's really difficult to chase those things, so having that one point of contact is amazing. The support is always extraordinary and just knowing that they genuinely understand your business is phenomenal."
Thinking about purchasing a new home? Click on the link to find out more about our tailored financial solutions for buying a property. Or ready to take the next step? Contact us to find out how we can tailor a practice finance solution for you, or call us on 1300 160 160.
Subscribe to Best Practice
Our bi-annual magazine which features case studies from our clients and gives you first hand examples of how we can help you to grow your business.