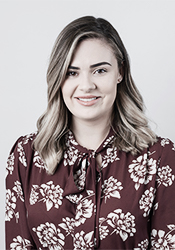 Alannah is part of the New South Wales residential team specialising in tailored financial solutions for medical, dental and veterinary professionals in Sydney, Newcastle and the Hunter Region.
Alannah has particular interest and experience in:
Understanding the unique career progression of medical professionals, providing structured financial solutions that benefit them at every stage of their career lifecycle
Supporting young doctors throughout their first home buyer journey exploring and interpreting every aspect of this process
Providing guidance for medical professionals transitioning into their chosen specialty and the subsequent changes to  income and lifestyle
Collaborating with accountants and financial advisers to help medical professionals understand the dynamics of what it takes to grow a successful investment portfolio.
Prior to becoming a finance specialist, Alannah worked across a number of boutique firms assisting doctors with financial planning and residential investment.