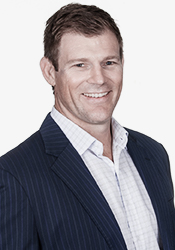 Andrew is a financial specialist with 13 years' experience. He is dedicated to providing tailored personal finance solutions to medical professionals and accountants across Queensland. Throughout his career, Andrew has helped hundreds of clients enter the Queensland property market. He has particular experience in:
Partnering with clients at every stage of their lives, from buying their first home to establishing their property portfolios and building their wealth.
Providing support throughout every step of buying a property, giving a clear explanation of every aspect of the purchase process. 
Establishing complex borrowing arrangements involving trust entities and self-managed super funds. 
Working with accountants to provide financial solutions to their medical, dental and veterinary clients.
Prior to joining BOQ Specialist, Andrew worked at a prominent mortgage broking firm for 10 years, where he provided solutions for clients who were seeking finance options for home loans, commercial loans, and development funding.