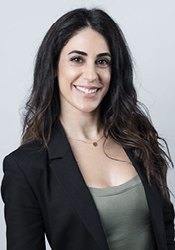 Christine is part of the New South Wales commercial team and specialises in providing tailored financial solutions for medical, dental and veterinary professionals.
Christine is focused on assisting her clients with a variety of practice finance arrangements including:
Practice set-up with multiple specialists, including property, fit-out, and equipment finance plus working capital
Goodwill acquisition for purchase of interest into partnerships/associateships
Practice premises acquisition for new set-up, relocation and expansion for specialist healthcare professionals
Complex borrowing arrangements involving trusts and self-managed super funds
Structured practice buy-ins involving multiple partners and entities
Tailored and flexible car finance structures
Christine is passionate about assisting her clients at every stage of their careers, from opening their first practice right through to retirement.
Prior to joining BOQ Specialist in 2018, Christine worked as an accountant for a global company and has over 10 years of experience within the banking sector.