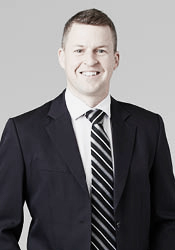 Michael LeSouef is a commercial financial specialist who works exclusively with medical, dental and veterinary professionals. 
With over 15 years of commercial and consumer banking experience, including 10 years working specifically with healthcare professionals, Michael is well equipped to provide tailored finance solutions inclusive of:
Start-up practice funding, property purchase, fit-out, equipment and working capital requirements
Goodwill funding and partner buy-ins
Tailored vehicle finance

Michael's commitment to helping his clients achieve their goals, whether it be a new practice, or support for an established practice, is one of the many reasons his clients highly recommended him.

In his spare time, Michael enjoys spending time with his young family, and keeping an active lifestyle through activities such as running, cycling and Brazillian Jiu-Jitsu.
"The values by which I live in both my personal and professional life are determination, enthusiasm and reliability. I appreciate the challenges and pressures faced by those involved in healthcare. That's why I am happy to meet you at your convenience, to create a solution that helps fulfil your business and professional requirements."
For brokers:
Michael has a wealth of knowledge, clocking up over 15 years' experience in commercial banking. With 10 of these years working specifically in the medical and dental industry, he knows exactly where brokers can add value and service their practitioner client's financial needs.
 
Read about how Josh has helped his clients below: 
Our self-service platform is accessible to our accredited brokers and provides all the information you need to help you deliver the right business lending solutions to your business clients sooner, including;

pricing requests

calculators and tools

and industry policy guidelines across our niche segments.