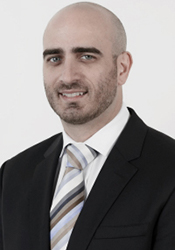 Peter is a financial specialist with over five years' banking experience. Peter is a New South Wales-based Relationship Manager who partners with healthcare professionals to help them achieve their personal and professional finance goals, from buying their first home right through to starting a practice and succession planning. He is particularly focused on supporting doctors, dentists and vets at various life stages, including:

Providing students with financial support, understanding their requirements and giving them access to a range of financial products and services specifically tailored for their needs.
Working with recently-graduated medical professionals, who, after years of studying, have a number of financial objectives. Peter can provide tailored solutions for doctors, dentists and vets as they enter this phase of their lives. 
Partnering with established doctors as they plan for retirement and finding finance solutions to help them enjoy this phase of their lives.

Prior to his current role, Peter worked across BOQ Specialist's operational teams, which provided him with an innate understanding of the entire finance process.