Dr Diane Tay realised her dream of helping children cope with fear
Dr Diane Tay's dream was to help children with special needs cope with fear. With a little help from us, it is now a reality.

  3 minutes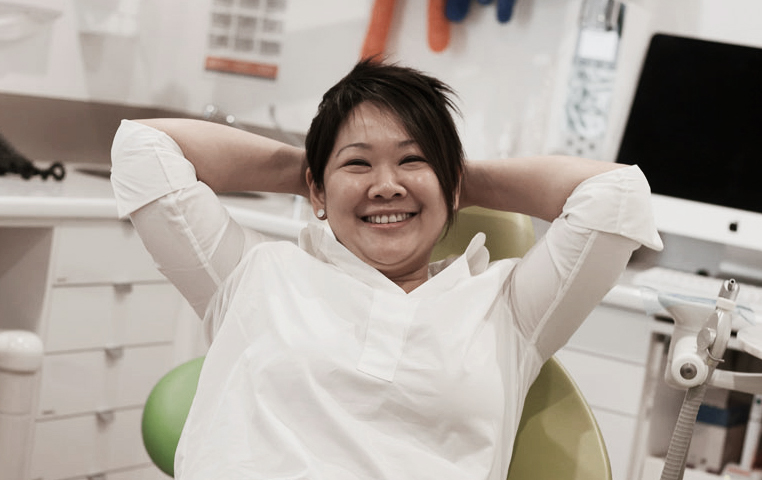 It is hard to forget the first trip to the dentist as a child. However, a child who is anxious or with special needs may have problems even getting into the surgery or the dental chair. These children often become overanxious and may require extra reassurance. Dr Diane Tay has made it her life's work to make this often stressful trip a little easier.
You don't have to talk to Dr Tay for long to realise how passionate she is about her chosen field. Paediatric dentistry is one of 11 recognised specialties of the Australian Dental Association and Dr Tay is well respected in this area. After graduating with a Bachelor of Dental Science with honours from the University of Melbourne, she spent years of training in some of Sydney's leading children's and dental hospitals. She then went on to pursue her passion in paediatric dentistry, earning a Doctorate of Clinical Dentistry (paediatric dentistry) from the University of Sydney. She presently also lectures at the University of Sydney.
In high demand, Dr Tay works at the Children's Hospital at Westmead and in private practice in Port Macquarie and Sydney. She typically works with difficult and complex cases where children have severe behavioural and complex medical issues.
"Paediatric dentistry can be challenging," she says. "The key is building trust and patience. Forming a relationship with children requires creativity. It is hard to gain, but once you do, it can be deeply gratifying."
Location scouting
Two years ago, Dr Tay decided to move into private practice to bring her vision to life—a multi-disciplinary clinic that eases the life of parents and children with complex issues. After some hunting, she identified a practice location in St Peters, in Sydney's Inner West, five minutes from the train station and with parking right outside. "Finding a location is tricky; you want to look at servicing an area of need that might not be covered. Also, because I'm treating a lot of kids with disabilities, it was important the practice was accessible," she says. "I really like where we ended up; St Peters is a developing area and the Inner West is a great community."
Of course, finding the right location is just one piece of the puzzle—you also have to deal with the anxiety of going into business for yourself, and funding the purchase, says Dr Tay. "It's a huge commitment and because we were setting up the practice from scratch, there was definitely lots of anxiety around funding the purchase of the property, the construction and fit-out."
Dr Tay says the team at BOQ Specialist were instrumental in the process. "We met years ago at a conference and stayed in touch. When it was time to buy the new practice, we toyed with the idea of renting or getting a loan from BOQ Specialist. In the end, we decided to purchase through my self-managed super fund (SMSF), as I felt it would give us more stability than leasing and the option to rent it out after I retire."
As a busy dentist, Dr Tay had limited time and remembers that BOQ Specialist made the process easy. "I really needed someone who would come to me—they did that several times, they came to the practice a few times as well, and spent time going through all the financial documentation. They provided a lot of knowledge and expertise that made the process easy to understand," she says.
Two years on
Positive word of mouth and feedback from happy parents has helped Dr Tay's practice grow from strength to strength. "Helping a child grow in confidence at the dentist makes me happy," she says.
"As many of our little patients can be anxious at their appointments, it was important to not make my practice look cold and clinical. A living room concept with bright colours and a small play area makes it feel like home. It was also essential to be wheelchair friendly." 
Thinking about starting or growing your practice? Click on the link to find out more about our tailored financial solutions for setting up a practice. Ready to take the next step? Contact us to find out how we can tailor a practice finance solution for you, or call us on 1300 160 160.
Subscribe to Best Practice
Our bi-annual magazine which features case studies from our clients and gives you first hand examples of how we can help you to grow your business.