Dr Dominic Lee always wanted to set up a practice in the suburbs
Dr Dominic Lee has practised urology at some of the world's leading institutions but chose suburban Sydney to set up his dream practice. 

  4 minutes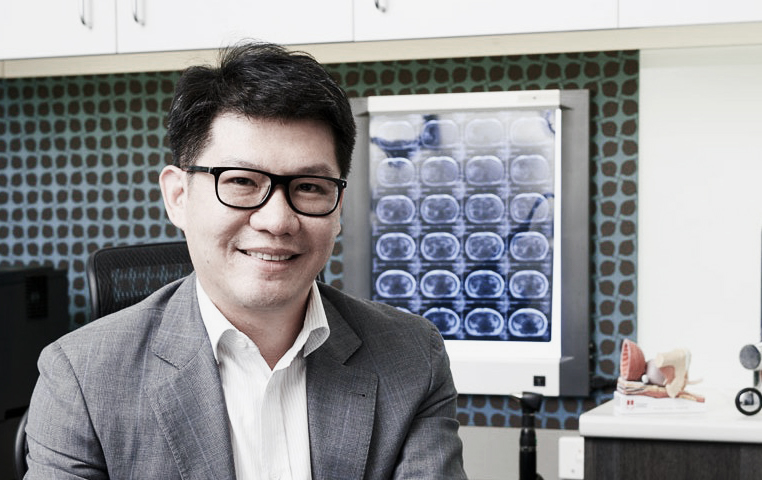 Dr Dominic Lee is a man who defies expectations in every sense of the word. West Malaysian born and University of Melbourne educated, he began training with the intention of becoming a cardiothoracic surgeon only to find himself practising general surgery in Newcastle before going on to complete his residency in urology in Canberra.
Having completed his FRACS Urology in 2010, he spent the next four years honing his skills with fellowships at Cambridge in the UK and in Texas in the United States.
Dr Lee is now the Visiting Medical Officer (VMO) Urologist at St George Public Hospital and also holds VMO appointments at St George Private Hospital, Hurstville Private Hospital and Mater Hospital in North Sydney.
"One of the reasons I loved urology was experiencing the breadth and variety of surgeries that we could offer our patients and it traverses almost all surgical cavities. It offers an almost night-and-day change in patient outcomes in certain clinical situations such as bladder outlet obstruction or kidney stones," he says.
"To give a 'fix' with such dramatic conviction was vastly appealing to me." 
Holistic care
Today Dr Lee is one of only a handful of surgeons in Australia who is trained in both minimally invasive and robotic cancer surgery, as well as reconstructive female urological surgery. In 2015 Dr Lee reached out to Troy King from BOQ Specialist and together with three partners he established his own clinic, The Urology Practice (TUP), with the aim of providing holistic care to all referred patients, both public and privately insured. He already had a strong relationship with BOQ Specialist that included personal banking.
The Hurstville-based practice consists of two consulting rooms and two administration rooms, a nursing office and a treatment room for undertaking small procedures such as uroflow studies, urodynamic studies, penile doppler studies and cystoscopies.
Dr Lee says TUP works under an independent 'practice-within-a-practice' model with each staff member enjoying a high level of autonomy. Each partner has a dedicated personal assistant who, by default, act as individual practice managers.
In addition, Dr Lee has extra nursing staff who he refers to as the "backbone" of the practice while the clinic as a whole also has a "collegiate" band of team members who perform a multitude of tasks across all areas of the business.
To help with the financial constraints of running the practice, the partners share all costs equally.
The power of listening
Dr Lee says the unique approach taken to patient care is one of the things he is most proud of when it comes to the performance of his practice. He believes it is those times when patients are not listened to that problems can arise.
"I take a lot of time with my patients and clarify all areas of concerns until they fully understand what is at stake. We are also there to help guide and provide support to patients when their knowledge and understanding is limited as there is nothing worse than a patient exiting from your consultation room and feeling defeated."
While still at a relatively early stage of his career, Dr Lee says he is proud of the progress he is making in his profession. "I have established a sound practice which I hope will continue to grow," he says.
"In order to do so, it is important that you have a financial institution that understands your needs and backs you when it comes to practice expansion and BOQ Specialist fits the bill. Ultimately my aim is to achieve a sensible balance between my personal and professional life without sacrificing integrity."
Thinking about starting or growing your practice? Click on the link to find out more about our tailored financial solutions for setting up a practice. Ready to take the next step? Contact us to find out how we can tailor a practice finance solution for you, or call us on 1300 160 160.
Subscribe to Best Practice
Our bi-annual magazine which features case studies from our clients and gives you first hand examples of how we can help you to grow your business.