Growing a specialist urology practice
As repeat clients, Drs Shane La Bianca and Jeff Thavaseelan knew BOQ Specialist would be able to support the growth for their urology clinic, despite the size of the investment.

  7 minutes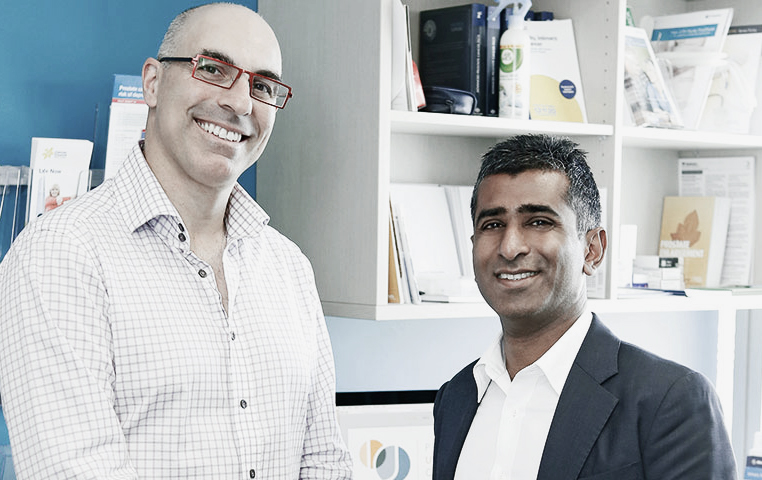 Three million dollars. It's a hefty amount by anyone's estimation, and, if you are a niche specialist looking to take a risk on a professional investment, the amount seems to loom even larger. So, when urologists Drs Shane La Bianca and Jeff Thavaseelan needed help securing a commercial property at precisely that price, it wasn't a decision they made lightly. 
Starting a urology practice
The duo met when they were classmates at the University of Western Australia, studying medicine in the late 1980s. "Urology's considered an unusual specialty," admits Dr Thavaseelan. "People ask why you would choose this specialisation." However, after experiencing the important, yet often overlooked, discipline in his rotations as a junior, he was hooked, and graduated within a year of Dr La Bianca. In 2004, the two decided to join forces, purchasing rooms at the old St John of God Murdoch Medical Centre, aided by consultant Richard Curia of BOQ Specialist.
Growing the practice
The whole process of gaining finance for their first investment, and subsequent business, went so well that, a decade later, when there was an opportunity to buy a bigger premises next door on a much larger scale, they knew they had to go after it. "In general, these sorts of things can be quite daunting for doctors, who haven't been involved in strategic business planning," says Dr La Bianca. "Plus, the scale and scope of what we undertook moved it into a different realm from what your average doctor or specialist would be facing. Because it was just Jeff and me, it was a big step forward. Usually, it's a larger group involved so the pressure on individuals is less, as is the associated investment and risk."
Financing the expansion of the practice
However, a working relationship with BOQ Specialist that spanned over a decade made the decision a natural one. "Richard's been very helpful from the beginning," says Dr Thavaseelan. "Having that one-on-one relationship was a major influence on us."
UrologyWest, the business partners' new practice in the sleek Wexford Medical Centre has plenty of space for them to practise and attend to the hundreds of patients who pass through each week, as well as for the three other urologists, two renal physicians, and a sexual health specialist who lease space from them. They're also planning another expansion.
"The reason we wanted this practice is that we're expanding our group," says Dr Thavaseelan. "We're launching a new group soon called Perth Urology Clinic with two primary sites—one north [Hollywood] and one south [Murdoch]. Six urologists  have joined together and we're going to provide a full general and sub-specialised urological service around Perth, seven days a week, 24 hours a day. Once we're established, we may expand to have more centres around Western Australia."
Making the process smooth and streamlined
So, how does it feel to have secured such a massive purchase? "It's actually only just hit home," Dr La Bianca says. "Everything was so smooth and streamlined, and until now we've only just realised what we had undertaken."
Dr Thavaseelan, when asked the details of the purchasing process, throws up his hands. "Well, you've got me there," he says. "Richard did the number crunching, got the competitive quote… The process really wasn't that difficult."
And indeed, apart from a minor hiccup with the final settlement, due to some minor conveyancing issues, the initial purchase was headache-free.
Financing the equipment fit-out
The fit-out followed suit. "We sought out a third-party designer to do the suite interiors, a young bunch of guys who hadn't done much medical stuff before, but they were very enthusiastic and listened to our concept," says Dr La Bianca. "Richard helped us with financing the loan for the fit-out, and rolled it out so it was effective immediately."
"There is a real ease working with BOQ Specialist as opposed to one of the big four [banks] because there are always hoops you have to jump through, whereas with BOQ Specialist, you can just pick up the phone and ask the person who's making the decision," says Dr Thavaseelan. "We were so impressed with BOQ Specialist that I contacted Richard to look after all my personal finance, including my residential home loan, car loans and credit cards," says Dr Thavaseelan.
Understanding the industry
Plus, it helps that the bank has an understanding of the nuances that are particular to those in medical professions. "Because BOQ Specialist specialises in medical financing, they're a lot more understanding of our industry and they understand that it's fairly recession-proof," says Dr La Bianca. "They already know what our profession is like, what our income's like, what our long-term prospects are," adds
Dr Thavaseelan. "So, I think they're comfortable taking the risk."
"Richard went above and beyond. He recognises we're busy, so he works around us," says Dr Thavaseelan. "Instead of banks and finance companies that are only available nine to five, where you have to go to their office to sort things out, Richard was available after hours, and he frequently emailed and texted us outside normal working hours. He's always been really friendly and obliging and we wouldn't have been able to purchase such a big investment without his help."
Thinking about starting a practice? Click on the link to find out more about our tailored financial solutions for setting up a practice. Ready to take the next step? Contact us to find out how we can tailor a practice finance solution for you, or call us on 1300 160 160.
Subscribe to Best Practice
Our bi-annual magazine which features case studies from our clients and gives you first hand examples of how we can help you to grow your business.