Dr Dinesh Palipana overcame a challenging journey to pursue his passion
Not even an horrific car accident could stop Dr Dinesh Palipana from pursuing his passion for medicine, but it has been a challenging journey.

  5 minutes
Dinesh Palipana's life changed in an instant. The promising medical student was driving back to the Gold Coast after visiting his parents in Brisbane. It was a stormy Sunday night and the road was wet. He hit a puddle and felt his car aquaplane. It crashed into an embankment, then it flipped nose-to-tail. When the car came to rest, Dr Palipana tried to get out. He couldn't feel his fingers. Or move his legs. His white t-shirt was soaked with blood.
That was 31 January, 2010 and Dr Palipana was about to start his third year of medical school. He remembers the ambulance ride.
"The emergency doctor who arrived with the ambulance had actually taught me at uni," he says. "I remember asking him in the ambulance whether I'd be able to go back to medical school, but I knew that I had suffered a serious spinal cord injury."
He was right. It was quadriplegia and he faced an eight-month stint in hospital. It would be five years before he could make it back to medical school.
Finding the passion within
That's not the first trauma Dr Palipana had suffered. Growing up in war-torn Sri Lanka, he witnessed shocking violence.
"There were a lot of bombings, and they used to burn people alive," he says. "My parents would try to cover my eyes, but I understood what was happening."
His parents knew they had to get out, landing in Sydney on his 10th birthday. "It was an awesome feeling," he says. "It was all the little things, you know—like going to a big supermarket, and trying my first lamington. I remember hot summer days playing with the kids who lived in my apartment building. It was a new world and
I loved it."
Dr Palipana thrived at school. He studied law after high school, but felt that something was missing from his life. Part way through his law degree, he experienced a period of depression. "I felt a lot of anxiety and got panic attacks. I became agoraphobic for a time," he says.
"It was a very dark period that went on for close to a year. It really stripped me down to my bare bones and that's when I started thinking about how I could do something worthwhile with my life."

In his own distress he found a passion for helping others, and it was the idea of becoming a doctor that pulled Dr Palipana out of his depression.
"Once I made the decision to study medicine, I felt like a new man," he says. "The lights were brighter, the air was fresher, I had more energy. I felt reborn."
Defying the odds
The transition from his law degree to medical school was difficult at first. When Dr Palipana started at medical school he felt he was on the back foot compared to his colleagues, many of whom had previously studied a medical science.
"I hadn't studied science since high school, but as the months went by I started feeling like I was on the same keel," he says. "When I was going to law school, it often felt like a chore, but with medicine I enjoyed reading and learning about it. I knew this was what I was supposed to be doing with my life."
Then came the accident. Suddenly medical school felt miles away as he had to cope with his new reality. Five years passed.
His parents' marriage broke down, and he and his mum spent some time in Sri Lanka. He picked up some work at a friend's advertising agency, but medicine never left his thoughts.
"I always wanted to get back to medical school, but there were a lot of times I was really scared," he says.
"A lot of people discouraged me, but I knew that I'd regret it for the rest of my life if I didn't at least try to continue. I didn't want to live with that."
So against all the odds, Dr Palipana went back to medical school. He completed his final two years with flying colours.
"I had a lot of financial challenges too," he explains. "There were care costs and my parents' divorce on top of all the normal student expenses. I couldn't have done it without BOQ Specialist. Michael Evans really looked after me.
"I could call or email them any time and they were always there to help."
A bright future
Six months after his graduation, Dr Palipana started work in the emergency department at Gold Coast University Hospital in early 2017.
"There were three main feelings—excitement, happiness, and I was also terrified," he says. "There hadn't been a quadriplegic doctor in Queensland before. It was unchartered territory and I didn't know how it was going to work, but I knew I was going to give it my best shot."
He need not have worried. After a successful first year, Dr Palipana was nominated for 'intern of the year'. He is now into his second year working at the hospital, and is well on his way towards a successful career in radiology.
"It's challenging, but I love it," he says.
Thinking about starting or growing your practice? Click on the link to find out more about our tailored financial solutions for setting up a practice. Ready to take the next step? Contact us to find out how we can tailor a practice finance solution for you, or call us on 1300 160 160.
Subscribe to Best Practice
Our bi-annual magazine which features case studies from our clients and gives you first hand examples of how we can help you to grow your business.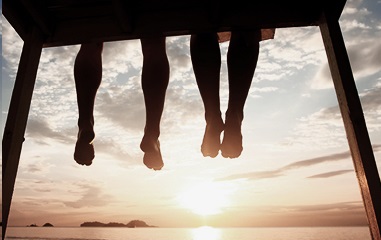 Latest promotions and offers
We have a range of offers tailored specifically to your profession. Plus, our strong relationship with industry partners means you can access special discounts and promotions from our preferred suppliers.