Financial help at the end of your dental degree
Final-year dentistry student Nathaniel Nowicki has a multi-layered relationship with BOQ Specialist that has only become more valuable as he nears graduation and a new career.

  4 minutes
Adelaide University students know when Nathaniel Nowicki has pulled into the carpark. It's difficult to miss the final-year dentistry student in his fluoro green Jeep Wrangler with its high-lift chassis, massive mud tyres, bull bar and LED lights.
But the car that Nathaniel was able to buy with loan funding from BOQ Specialist is much more than just a play thing. It helps him to run a Christian program called Pathfinders, which takes children aged 10 to 16 camping, canoeing and mountain biking, teaching them valuable life skills along the way.
Learning to love dentistry
Nathaniel has always been good with kids. In his father's dental practice, where he began his career as a receptionist then, after completing a Bachelor of Oral Health, as a dental hygienist, he fast developed a reputation as a person who was excellent in dealing with children and calming their nerves.
"That was actually my favourite part of the job," Nathaniel says. "I put a lot of energy into making sure the kids were happy. They enjoyed coming to see me."
First contact with BOQ Specialist
As he gained more experience, Nathaniel realised he wanted dentistry to be his future.
"Working in private practice confirmed to me that I really love this," he says. "I enjoy making people smile. I wanted to be able to do the whole job, rather than passing the main work on to the dentist."
His clinical experience, Nathaniel says, has been of enormous value during his dental degree. So too has been the contact he made, originally long ago, with BOQ Specialist.
"My father introduced me to BOQ Specialist for a home loan. When I went back to university and needed to talk about finance the first call I made was to BOQ Specialist. I was passed straight through and introduced to my own financial specialist." 
"Dentistry is difficult with the amount of contact hours and the workload. We don't get a lot of time to do other things. It is hard to find time to organise things like car loans and bank accounts. Dealing with the team at BOQ Specialist has been awesome. If I've got five minutes free, I can just send my financial specialist a text and ask her to organise something. She makes a difficult process so simple."
Understanding the needs of students
Nathaniel is the sponsorship executive for the Adelaide University Dental Students Society (AUDSS), so has also dealt with BOQ Specialist as a sponsor. 
"BOQ Specialist provides us with sponsorship in terms of helping AUDSS run events and educational programs for the students," he says. "I've found BOQ Specialist understand the needs of dental students at this particular stage of our career. If you are in your fourth or fifth year, they offer tailored financial solutions specifically for students and graduates. As a student, being able to talk to them and get an overdraft account without any difficulties is a remarkable opportunity. And it builds a positive relationship between BOQ Specialist and dental students."
Want to know more about tailored financial solutions for medical, dental and veterinary students? Click on the link to find out how BOQ Specialist can help you with banking, loans and more. Ready to take the next step? Contact us to find out how we can tailor a finance solution for you, or call us on 1300 160 160.
Subscribe to Best Practice
Our bi-annual magazine which features case studies from our clients and gives you first hand examples of how we can help you to grow your business.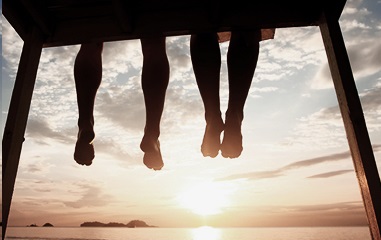 Latest promotions and offers
We have a range of offers tailored specifically to your profession. Plus, our strong relationship with industry partners means you can access special discounts and promotions from our preferred suppliers.