Drs Rob McMaster and Nadia Sternberg decided to go into private practice
Two Toowoomba veterinarians are thriving professionally and financially after biting the bullet and going into private practice together.

  4 minutes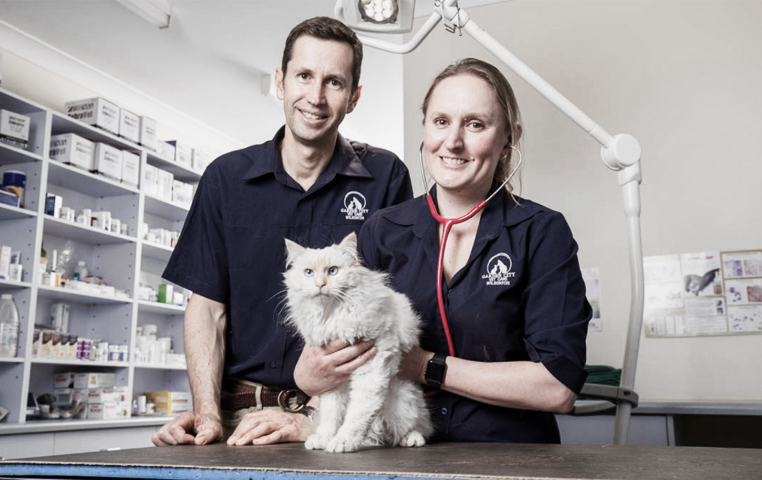 Great timing is often the key to business success, as veterinarians Dr Rob McMaster and Dr Nadia Sternberg are discovering.
Having worked with each other as vets in Toowoomba, west of Brisbane for over 10 years, they decided to explore options to set up a private practice together.
Twelve months since leaving their former surgery, Dr McMaster and Dr Sternberg are at the helm of a thriving vet practice, Garden City Vet Care, which is benefiting from their combined strengths in animal surgery and feline care. "It's early days, but it's doing very well," Dr McMaster says. "It's almost fate how we've ended up here. We've been fortunate that the opportunity came up."
Strong foundations
With an established clientele and the assistance of Dr Maria Lossberg, a vet who has worked at the practice for many years, the business is growing. At a time when corporate entities are targeting the industry, Dr McMaster and Dr Sternberg are excited to be running their own independent surgery.
"We have benefited from staying independent, keeping it personal and being able to tailor treatment regimes to each client and patient's individual situation," Dr McMaster says.
Dr Sternberg adds that with the Wilsonton area being in a growth phase and featuring shopping centres, fast-food outlets and other medical centres, they are confident of achieving sustainable business growth.
"There's a lot of housing development in this area and we seem to be in a great position to capitalise on this growth."
Most importantly, the pair are enjoying working in a partnership. "We know how each other works," Dr Sternberg says, "and we have similar short and long-term goals to help out our clients and patients. So there was no doubt when the opportunity came up."
Planning for success
With the practice now bedding down, Dr McMaster and Dr Sternberg can reflect on a whirlwind transitional period, including getting financing for the venture. They pay tribute to BOQ Specialist's Colin Taylor for guiding them through the process and assisting with financing and business plans.
"We couldn't have done it without Colin and BOQ Specialist," says Dr McMaster. They have not had to put up their personal properties as security for loans, or seek financing help from family.
What has impressed them the most is that Colin continues to engage with them regularly to discuss business challenges and opportunities. "He can see potential in us," Dr McMaster says.
Now with a team of about 10 people, including vets, nurses and groomers, Garden City Vet Care is in a good place. Dr McMaster and Dr Sternberg are not resting on their laurels, though. "We're both big on upgrading our skills and that has allowed us to perform a greater variety of procedures that perhaps some other vets may not attempt," he says. "We feel we have served the business and our clients well by being able to do that, and it makes it more interesting for us."
Dream role
For Dr Sternberg, running the Wilsonton practice is the fulfilment of a childhood dream."I was one of those girls who always wanted to be a vet. In grade one I wanted to be a human doctor and in grade two I found out that I could be an animal doctor and I never looked back from there."
With the practice performing well and the finances in good shape, Dr McMaster is also eager to focus on using his training and skills to assist animal lovers.
"We love our job and look at it as a privilege," he says. "We see some great people in the course of the day and we feel as though we're helping them out, which we find very rewarding."
Thinking about starting or growing your practice? Click on the link to find out more about our tailored financial solutions for setting up a practice. Ready to take the next step? Contact us to find out how we can tailor a practice finance solution for you, or call us on 1300 160 160.
Subscribe to Best Practice
Our bi-annual magazine which features case studies from our clients and gives you first hand examples of how we can help you to grow your business.