Dr Erin Kefford got a second chance at practice ownership
For her second chance at practice ownership, Dr Erin Kefford faced a difficult but exciting choice.

  4 minutes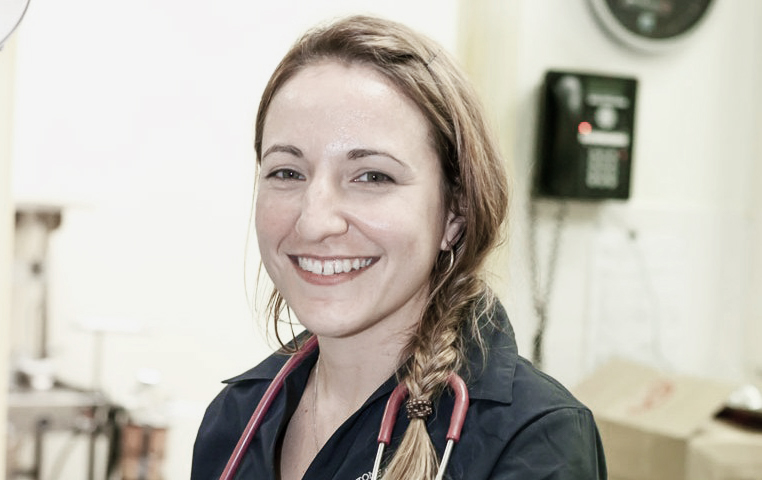 Dr Erin Kefford was ready to buy a veterinary clinic. She had left her previous position working for a corporate group. There was just one problem.
"Unfortunately," she says, "vet clinics don't come up for sale every day. Do I go down the path of buying an existing clinic, where there's very few on the market? Or do I set up my own clinic—find my own space and fit it out? I was torn between the two." She wrote to every veterinary clinic in northwest Sydney, asking if they wanted to sell. She received one reply.
However, she also knew she would face challenges with starting from scratch, as she'd been there before.
The first step towards ownership
Practice ownership hadn't been on Dr Kefford's agenda when she graduated in 2007. "Like most of the other graduates I wanted to specialise first," she says. "But it didn't happen that way for me. I found a good place to work for my first job and stayed there because I was comfortable."
She worked her way up to a senior vet position, and found some of the management aspects of the job satisfying. Once settled in that role, she looked around and thought, 'what's the next step?'
"It wasn't that appealing, going back to study to be a specialist. So then I thought, I enjoyed the challenge of looking after a team, managing it and having staff members come and ask for help. So I thought why not do it myself? I'll give it a go."
Around the same time, she heard about the opportunity to run a clinic that was owned by a corporate group. It seemed like the ideal halfway point between the risks and rewards of business ownership.
"It was a brand new clinic that they were going to build for me to run. We came in, and we had zero clients on day one. I was there for two years and we grew it into a massive success.
"I absolutely have no regrets having worked for a corporate. I went in with no experience on how to run a clinic and learnt how to create a successful clinic."
She learnt one of the secrets of achieving success—working your fingers to the bone. "I treated it like my own clinic, but you're working so hard and you don't have full control," she says. "We grew too quickly. But that wasn't a bad thing, and it gave me a lot of confidence. I thought, now I'm going to do this again but I'll use the lessons learnt from my experience."
Starting again
Together with her dad, she started researching the cost of buying versus the cost of starting up. They realised they needed to know more, so asked colleagues for recommendations. That's how she got in touch with BOQ Specialist's Paul Catanzariti.
"Paul is really personable and down to earth," she says. "He restored a lot of my confidence moving forward because it was all new to me, and all new for my dad."
The three of them met up for coffee.
Dr Kefford's dad peppered Paul with questions. "He's a typical dad—he cares a lot," Dr Kefford laughs. "All this was very daunting for me. It's a massive investment with no guarantees." The questions indicated to Paul that here was a client who had done her research and was ready for practice ownership. After talking through the pros and cons, they all realised that buying an established clinic was the way to go.
Dr Kefford bought a clinic in Riverstone, in northwest Sydney, and at the time of writing was just starting the process of taking over. "Some people say to me, 'Why do you want to own your own clinic? You can just go and work and be paid by someone?' But I believe you've got to keep pushing yourself. This is the next challenge for me and I couldn't be more excited."
Thinking about starting or growing your practice? Click on the link to find out more about our tailored financial solutions for setting up a practice. Ready to take the next step? Contact us to find out how we can tailor a practice finance solution for you, or call us on 1300 160 160.
Subscribe to Best Practice


Our bi-annual magazine which features case studies from our clients and gives you first hand examples of how we can help you to grow your business.