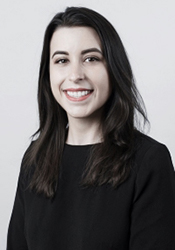 Katy  is part of the Victorian commercial banking team. With 3 years' experience, she is dedicated to developing relationships with her clients by providing bespoke business solutions to medical and dental professionals.  
Katy is able to provide a variety of practice finance arrangements including: 
medical equipment leasing
motor vehicle finance
medical property finance
goodwill lending
fitout and business loans
Katy also has experience in residential lending and with assisting young medical professionals as they transition from studying into their internships and niche fields and she regularly presents educational sessions at industry events, universities, and hospitals.
Prior to joining BOQ Specialist, she worked as a mortgage law paralegal and completed an undergraduate degree in English Literature in the United States. In her spare time, Katy enjoys reading, writing, exercise, and is currently revising her undergraduate thesis.