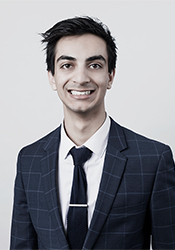 Rohan Parikh is part of the South Australian residential banking team. With over 3 years' of experience, he is dedicated to developing relationships with his clients by providing bespoke solutions to medical and dental professionals.
Rohan has particular experience in:
Understanding the unique career progression of medical professionals and providing structured financial solutions that will benefit them at every stage of their lives
Supporting young doctors throughout every step of buying their first home, giving a clear explanation of every aspect of the purchase process
Understanding the requirements of medical professionals as they transition into their chosen specialty, providing financial solutions that meet their evolving income and lifestyle
Establishing complex borrowing arrangements involving trust entities and self-managed super funds
Working with accountants and financial advisers to help medical professionals understand the dynamics of what it takes to grow a successful investment portfolio
Providing solutions to complicated purchases for vets, doctors and dentists with advanced portfolios
Rohan regularly presents at property seminars and educational sessions at industry events, universities and hospitals. Prior to joining BOQ Specialist, Rohan worked at a major Australian bank, completed an undergraduate degree in Space Science and Astrophysics and a postgraduate degree in Masters of Applied Finance. In his spare time he enjoys reading, and playing squash competitively.