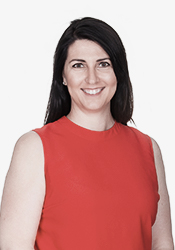 Anna is part of the national commercial health team, supporting larger clients with their finance requirements.  Her expertise extends across a myriad of health sectors, including medical specialists, primary health, dental, hospitals and health property investment.
Anna has particular interest and expertise in:
Supporting businesses to achieve their long-term objectives through their lifecycle;
Developing a deep understanding the needs of clients to facilitate their desired financial outcomes;
Providing guidance and solutions around commercial property investment and development, both owner occupied and passive investments.
Anna is a career business banker with over 24 years' experience. Her supportive and holistic approach makes complex finance easy and enables her clients not only to operate efficiently, but flourish.
Contact details
Mobile: 0417 634 869
Address: Level 6, 100 Skyring Terrace, Newstead, QLD, 4006