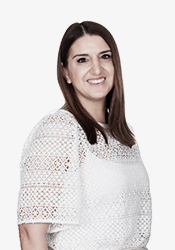 Cristina is part of the national corporate health team, supporting larger clients with their finance requirements. Her expertise extends across the entire health industry, including medical specialists, primary health, dental, hospitals, retirement accommodation and health property investment.
Cristina has particular interest and expertise in:
Understanding the unique aspects to each business and health sector in order to provide tailored finance solutions;
Providing guidance to practices and businesses around simplifying complex finance structures;
Supporting clients in their transition from small business to more mature business models;
Offering clever finance solutions to growth businesses to support their goals.
Cristina possesses an intimate understanding of the industry and has extensive experience in managing high net-worth clients and large, complex exposures to deliver exceptional outcomes for clients. Cristina prides herself on developing strong, long term relationships and providing clients with a superior level of service.
Contact details
Mobile: 0433 024 828
Address: Level 6, 100 Skyring Terrace, Newstead, QLD, 4006