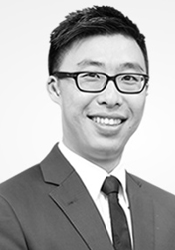 Jimmy Li is a financial specialist who works exclusively with medical, dental and veterinary professionals. With close to 10 years' experience and almost 5 years in the healthcare commercial banking space sepcifically, Jimmy provides bespoke finance solutions to specialist doctors and GPs, dentists, vets and all other allied health professional in NSW and ACT.
Jimmy is focused on partnering with his clients to establish, strengthen and grow their practices. He has extensive experience in a variety of practice finance arrangements, including:
Practice set-up including commercial property acquisition, fit-out and equipment finance, and working capital
Goodwill acquistion for purchase of interest into partnership / associate partnerships
Complex borrowing arrangements involving and self-manager super funds (SMSF Lending)
Structured practice buy-ins involving multiple partners and entities.
Jimmy loves helping his clients at every stage of their careers, from university though to retirement. Prior to joining BOQ specialist, Jimmy worked for one of the majors servicing the healthcare commercial banking sector and also acquired his Bachelor of Commerce from University of Sydney. 
Read about how Jimmy has helped his clients below: